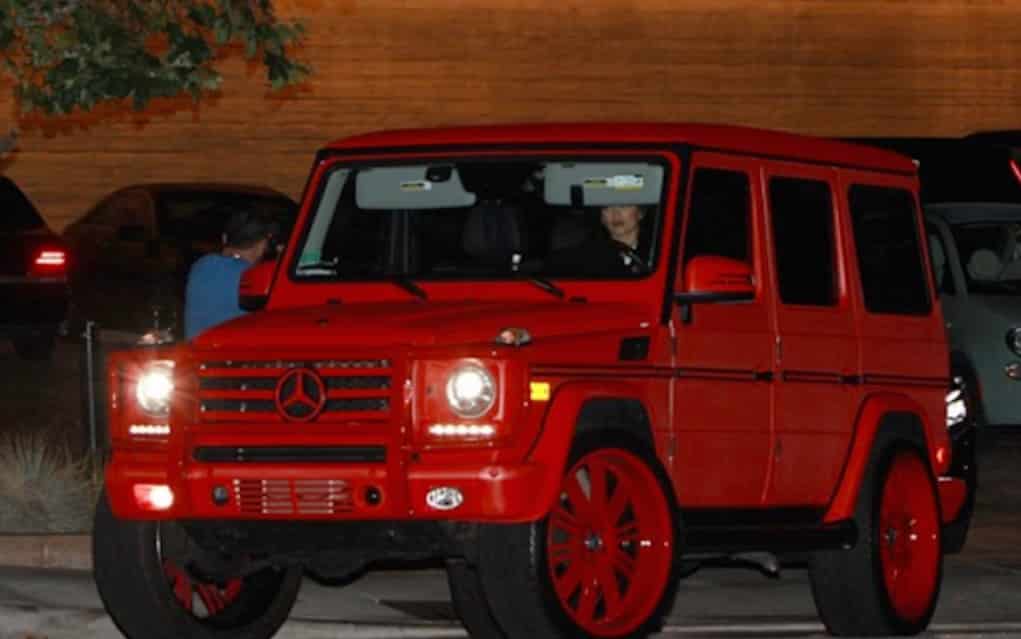 Remember when we told you Tyga took back the white Benz G-wagon he gave Blac Chyna, repainted it, and gave it to Kylie Jenner for her 18th birthday in August? Well, Tyga is still stuck in his broke nicca ways, and hasn't made payments on that Benz since October 2015.
That means, just two months after giving his teenage gf the G-wagon, he bounced on paying the car note…and the repo man is on the hunt for the SUV!
According to reports, the repo man has been unable to gain access to the whip because it's parked at Kylie's Calabasas home….behind 2 different security gates.
Kylie can't even be surprised by this at this point. Tyga has been getting sued by creditors and landlords ever since his last album went straight to the clearance rack.