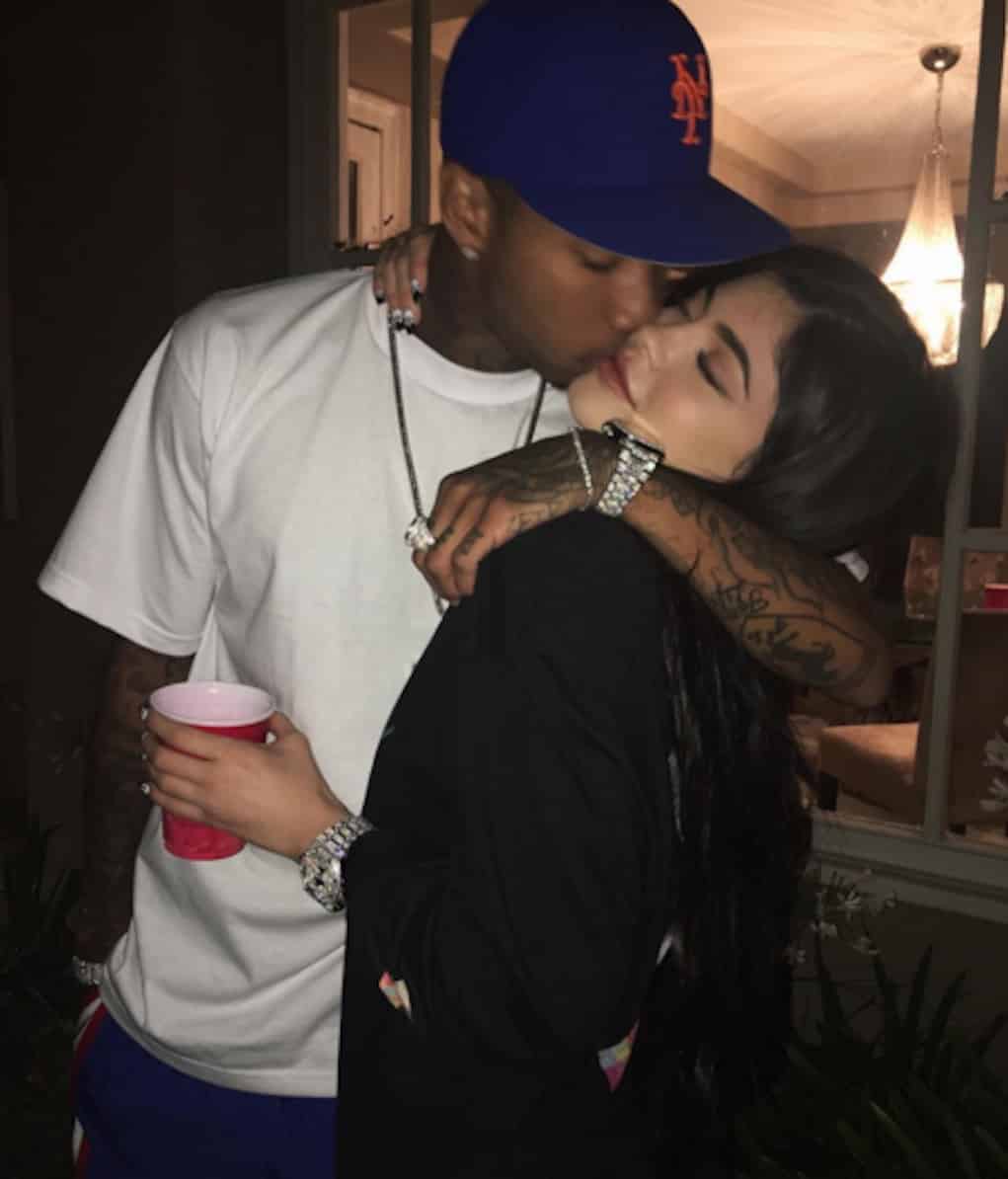 Even though a bench warrant has been issued for Tyga, the rapper and his girlfriend don't seem too concerned with his legal issues.
Tyga is currently in Turks and Caicos with Kylie, Kendall, and their teenage friends to celebrate her 19th birthday. According to People magazine, Tyga doesn't think the situation is that big of a deal.
"Kylie and Kendall aren't too concerned about it, and neither is Tyga. If he thought it was a big issue, he wouldn't have gone on the trip. He knew about it."
Tyga failed to show up to court regarding a lawsuit against his former landlord. Tyga agreed to pay $16,000 per month for the house… but of course, he stopped paying the rent three months after moving in.
After the landlord tried to evict him in 2012, he abandoned the house and left damages costing more than $480,285 which he has failed to pay.
But his money must not be that funny, because he just bought Kylie a $190K Mercedes-Maybach for her birthday. The landlord is ticked off. He thinks the money Tyga paid for the car could have been used to settle his debt.
Tyga might as well just stay his azz in Turks and Caicos, because you know they're about to arrest him as soon as his plane lands in the U.S.!!!