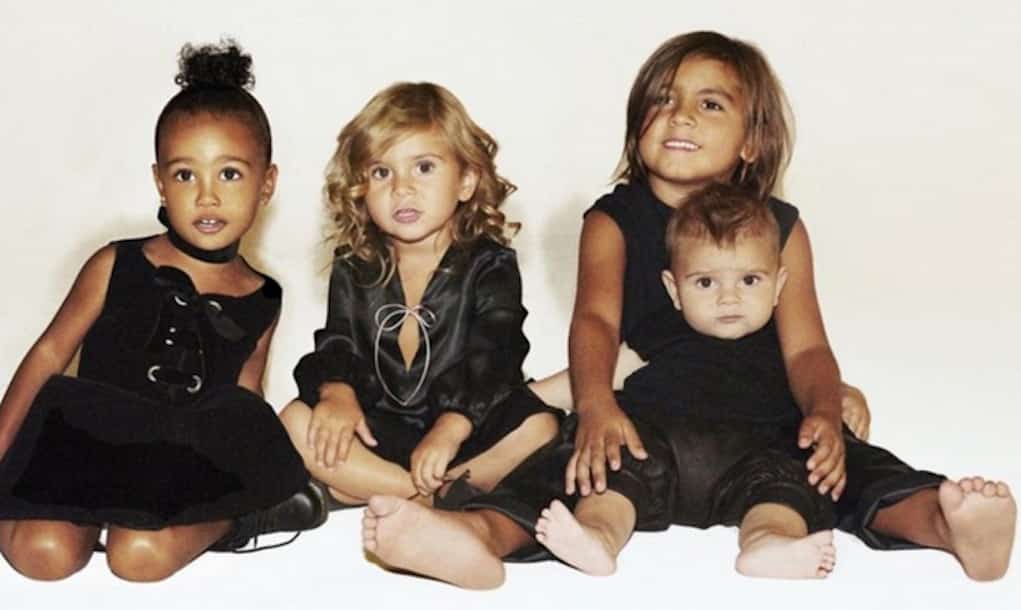 Keeping Up With the Kardashians continues to tank in the ratings, and it looks like the K-klan's reign may be officially over. Even Caitlyn Jenner's reality show was canned after just two seasons. No one is interested in these people anymore…and Kris Jenner is scrambling to keep her family relevant and to keep the cash flowing in.
Since Kim is washed up and tired, and Kylie and Kendall can't keep the show alive on their own, Kris is looking to put the younger family members to work! She's reportedly working on a spin-off show that will include the West kids and Kourtney's children.
According to Life & Style magazine, Kris is ready to launch the show, but Kanye is holding up her plans.
"Kanye went ballistic when he heard the idea and went straight over to Kris' house to confront her. He accused her of trying to exploit North and Saint."
Kris allegedly told Kanye she would happily wait until the children were a bit older, but he still wouldn't budge. But keep in mind, this is the same guy who said his daughter North would never appear on reality television so…
Season 12 of KUWTK has had the lowest ratings thus far. Just pull the plug already!