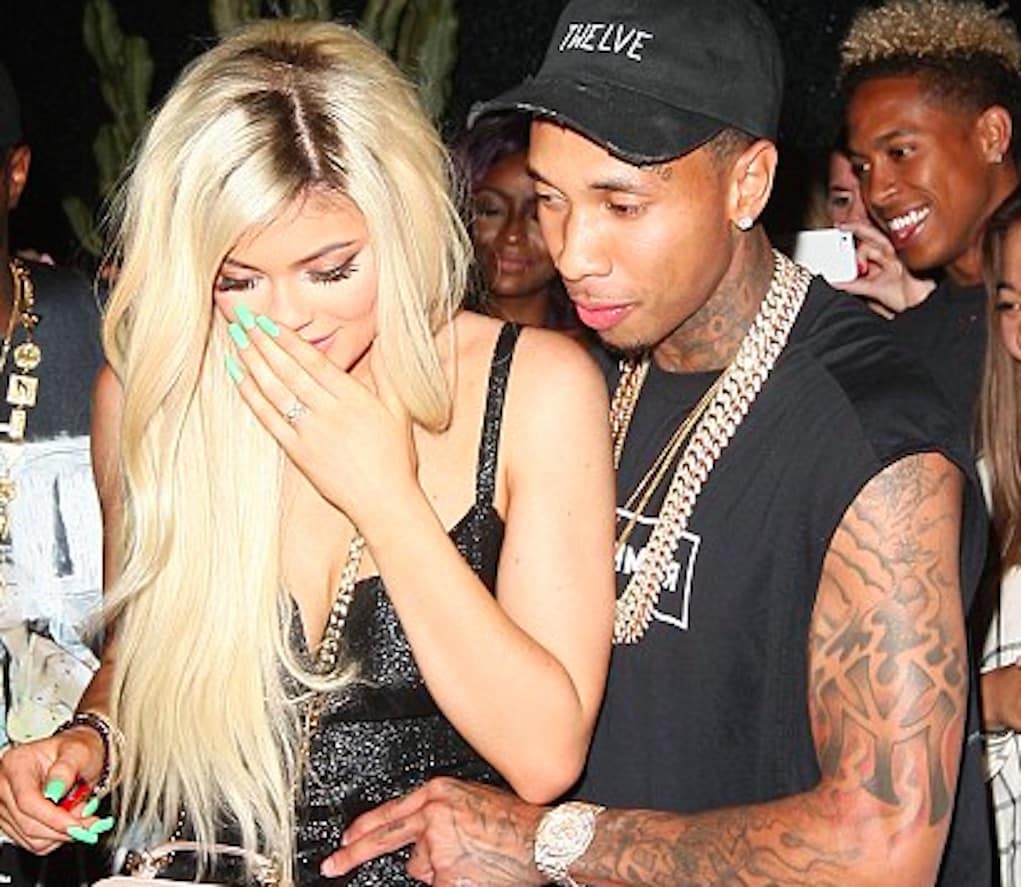 Everyone can stop talking about Tyga being a pedo, because the rapper thinks God is the reason why he pursued his girlfriend, Kylie Jenner, when she was underage.
"With me being older than her, I have been through a lot more things…so I can kinda like help her more with [the media] even though she's been more in the tabloid media limelight than I have been," ~ Tyga
In an interview with KMEL 106, Tyga was asked how he dealt with the negative media attention once he went public with his relationship with Kylie. The rapper said he didn't understand why everyone was so upset, and the devil told him to stay away from her, but God ultimately brought them together.
"It's almost like the devil keep tryna like, tell me something, and not like follow God and not like, just let God do what he wanna do," ~ Tyga
Peep the 21:00 mark to hear Tyga talk about how he resisted the devil…