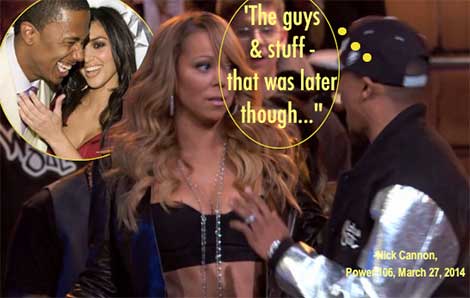 Mr. Wild n' Out ratchet rank is reported to be even too much for Mimi, who's said to be fuming over Nick's on-air radio revelation — droppin' his dirty doings with that K-Klan. Apparently, it was "the last straw" for Mimi. That's just some of the details surfacing about Nick and Mariah's divorce.
"I didn't know about the Kim Kardashian thing," Big Boy said. "Yes you did… you just forgot cuz there's been a lot of people since me," Nick explained.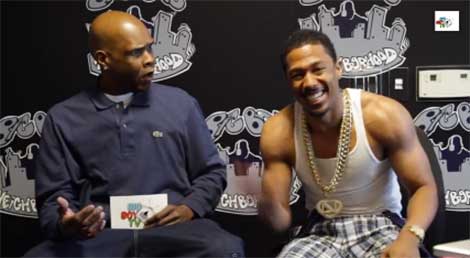 You recall… Nick dropped the cannon on Big Boy's Power 106 L.A. radio broadcast, back in March. Sources say… since then, it's been downhill from there! "Mariah tore into Nick for weeks," says a source. "She felt humiliated and the relationship never recovered." Now, Mariah's got as gag order on Nick in place — banning him from saying a word about their divorce. So it seems like she doesn't trust his mouth. Don't you agree?
"It went from bad to worse when Nick went on Howard Stern and talked about Mariah
not giving it up before they got hitched. She went nuclear."
Here is what's out there:
"Mariah and Nick have been living in separate houses in NYC since May. He sees the kids but that's the extent of their contact.

Nick and Mariah's lawyers hashed out a confidentiality agreement as part of their divorce. It's completely one-sided. Mariah has the right under the agreement to announce the split on her terms. But if Nick says anything, there are severe financial penalties.

The property settlement and child custody have already been hashed out.

Mariah feels Nick has abandoned her by taking every gig that's on the table … when they don't need the money. She's especially angry because it keeps him away from their kids."