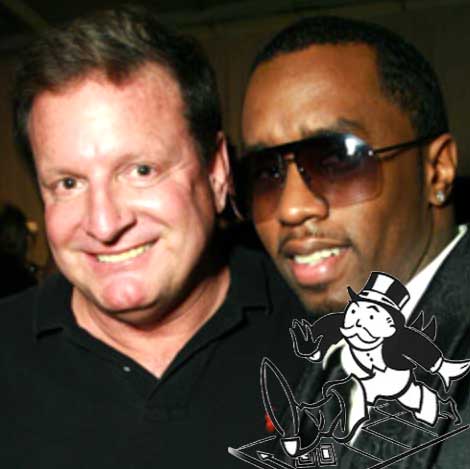 HSK Exclusive – Insider word points to Sean P. Diddy Combs as a man who may be lying on his pockets. Just ask his Polydor peeps. So, Could Diddy's entire public persona be nothing more that full-fledged lie? We can't confirm the answer to that question. But… we can tell you the that Diddy's azz seems to belong to a Ron Burkle!
"Clive Davis is really the man behind Bad Boy Records. Ronald Burkle is the man behind the other companies Puff claims."
Ronald Burkle, 61 — a Cali-based Supermarket mogul — has been named Diddy's longtime sponsor… said to be responsible for "investing" $100M into Sean Combs's Sean John clothing line.
"Sean Combs doesn't have the type of money he would like the public to believe."
Here's the drop:
"Puffy don't own Ciroc, he's the face of the liquor brand… responsible for tainting teens and turning them into alcoholics.

He even admitted that he doesn't have money like Jay Z or Dr Dre. He'll continue to pimp the Black community for his lifestyle."