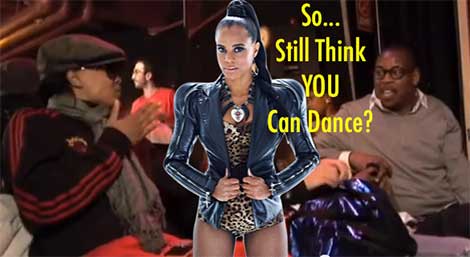 HSK Exclusive – If it weren't for Andre Harrell, not only would Laurieann Gibson likely NOT have her industry pass… the Canadian dance choreographer probably wouldn't be repp'in Old Glory.
That's according to an inside source, who says Andre Harrell "sponsored Gibson" and later secured her a green card, "when he married her in the 90s."
We're told the pair's alleged agreement was a "win-win situation" for both him and her. Know why? According to our tipster… "she was down with Harrell's DL sh*t… she was part of Bad Boy." Just ask Ask Harve Pierre.
Dig the Drop:
"Andre is gay and Laurieann is bisexual so you know he only married her because they were all apart of the Bad Boy crew."