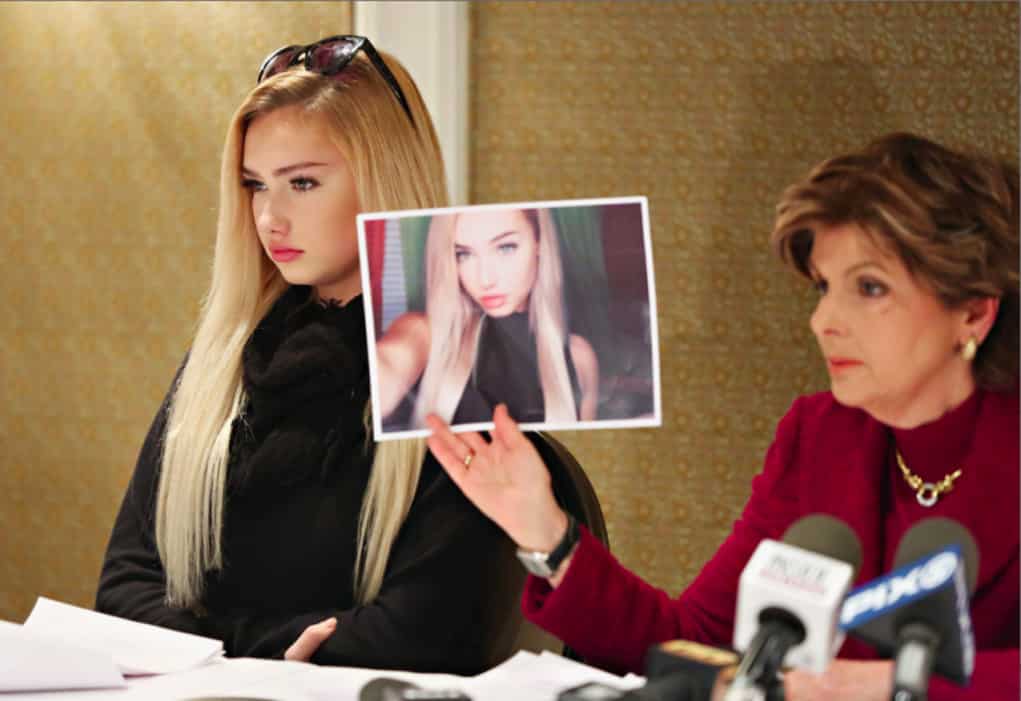 The 14-year-old girl that Tyga had been sending dirty texts to came forward with a press conference.  Aspiring model and musician, Molly O'Malia, is the girl that Kylie Jenner's boyfriend had been sending texts to.
She came forward with a lawyer to set the record straight and deny any sexual relationship – on her end at least – between her and T-Raww.  Molly claims that the rapper contacted her on Instagram, and she initially thought it was because he wanted to talk music with her.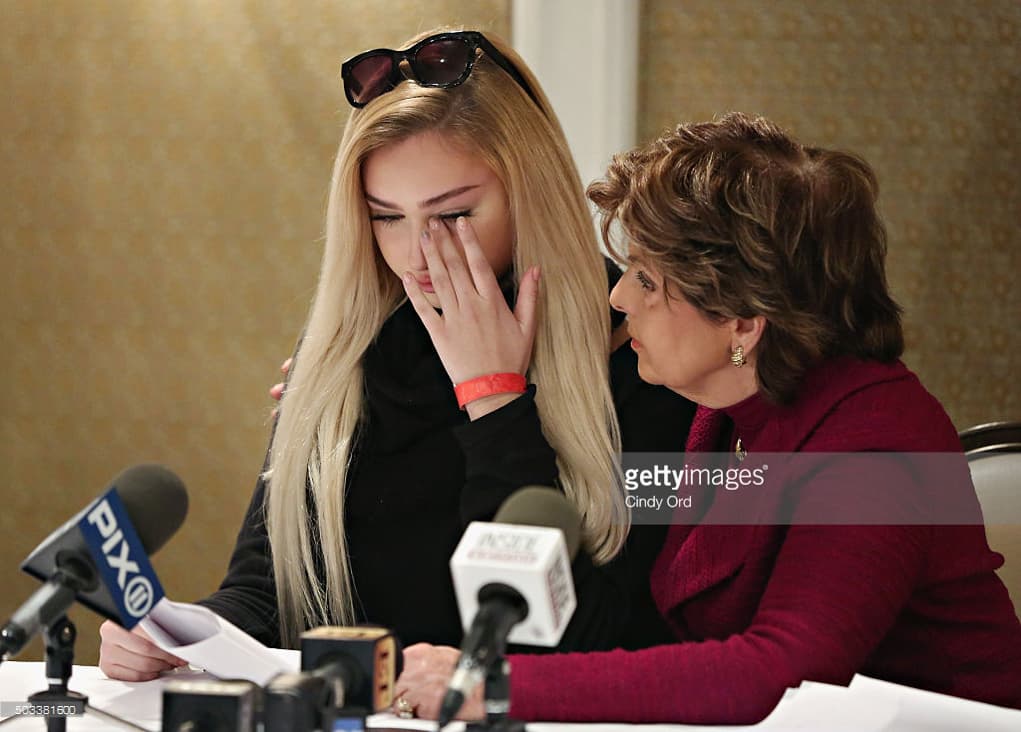 The teenager hired attorney Gloria Allred, who represents women who have accused Bill Cosby of sexual assault.  Crying at her press conference, O'Malia's attorney said it was inappropriate for Tyga to contact her client and inquire when she would be in Los Angeles next.  The teenager says she became uncomfortable when the rapper tried to Facetime with her on three different occasions, and she eventually stopped talking to him.
"I began to feel uncomfortable when he asked me to FaceTime with him.  He asked me to FaceTime 3 times, but I did not do it. Because of my discomfort with why he wanted to communicate with me I quickly stopped responding to him. It's crazy how so much can come out of nothing."
After the press conference, Kylie Jenner took to social media to throw shade at her boyfriend's accuser.  She posted a video on Snapchat of her wearing a blonde wig to look like Molly, and had the caption "They Hate Me."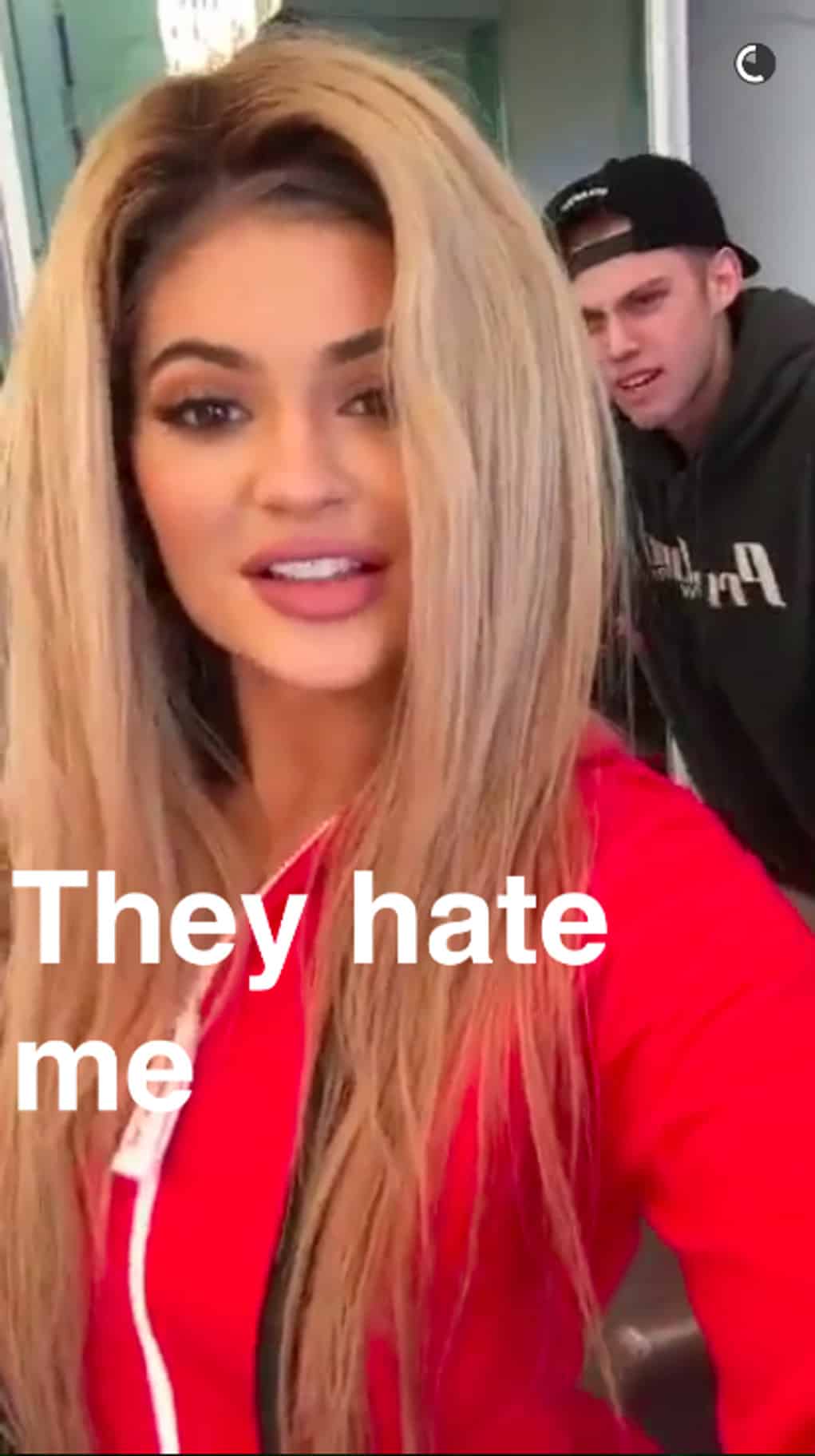 Jenner was also mouthing the words to Drake's "Days In The East," which is the same video Tyga's trans ex, Mia Isabella played when she posted a video of the ring Tyga had given her that looked exactly like the one her had given Kylie.