"Don't save her, she don't wanna be saved."
After multiple transgender women came forward to put Tyga on blast for engaging in trans sex, Kylie decided to end things with the rapper to focus on her career. But the rapper and the 17-year-old are back together, and Tyga picked up the 17-year-old in a green Bentley on July 12 for a dinner date at Nobu restaurant.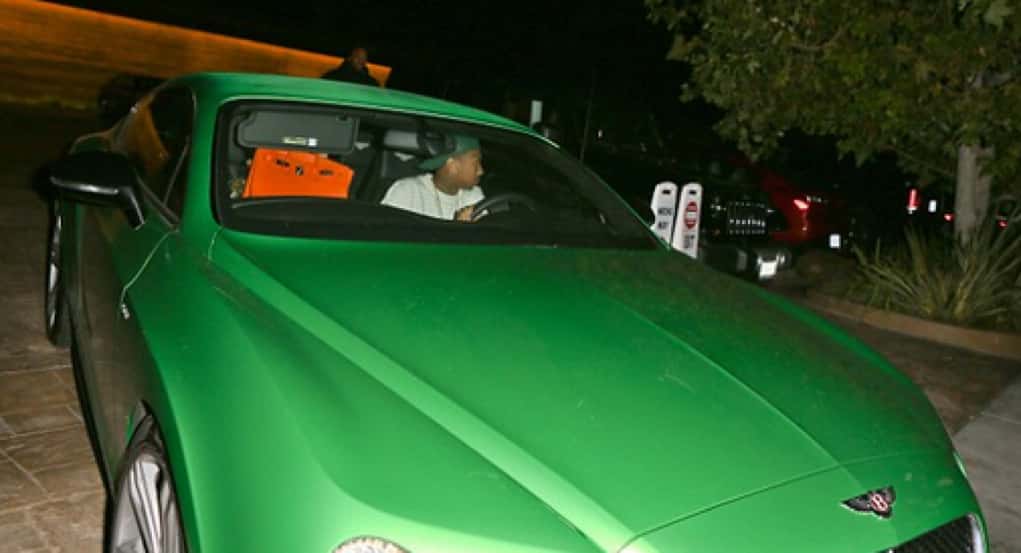 Tyga did some begging, pleading, and dropped some stacks over the weekend to get Kylie to reconsider their relationship. Kylie posted a photo of six new pairs of luxury shoes that Tyga most likely bought her. And, that looks like a brand new Hermés bag she's using to cover up her face, too. It's pretty obvious Tyga had to run up some credit cards to keep Kylie happy.
As long as the gifts keep pouring in, Kylie will remain a ride or die for her man despite his fudge packing ways!