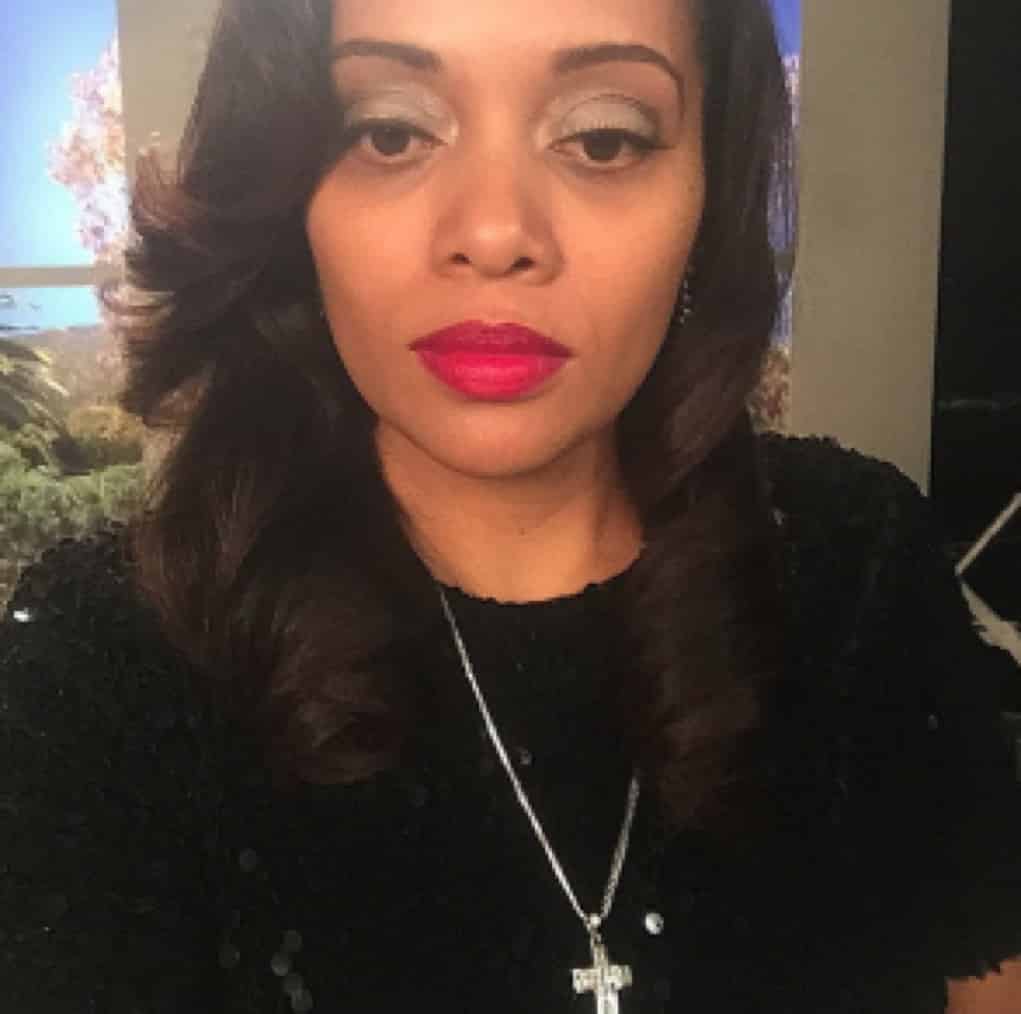 Baketball Wives L.A.'s Patrice Curry is a 36-year-old mother of 4, legal guardian to her teenage sister Brandi, and the stepmom to her husband Eddy's 3 children from previous relationships. I was wondering why Shaunie O'neal put Patrice on the show. She came up to the group looking old, tired, and haggard. Well, come to find out, Patrice has a reason to look like she's pushing 50. She's been through some shit with Eddy, his side chicks and side babies. How come people with the messiest pasts always want to show out on national television?
Patrice began popping out babies for Eddy before he even put a ring on her finger. By the time she was pregnant with their second child in 2010, she was feeling sad and depressed according to this old blog post:
"I'm on my 2nd child out of wedlock and inside I'm not so happy about it. I mean she nor her brother were accidents since their father and I planned my pregnancies but reality can set in and hit you like a ton of bricks," ~ Patrice Curry
Eddy eventually married Patrice, but their celebration was short lived. In 2009, Eddy's ex-girlfriend, Nova Henry, and their nine-month-old daughter Ava were killed by Nova's attorney. The attorney was representing Nova in a custody case involving Eddy and Ava. A paternity test later proved that Eddy was the father of Ava and Nova's then 3-year-old son, Noah.
After Nova's death, Noah came to live with the Curry family, but Patrice found it stressful dealing with the child that was conceived outside of her relationship.
"I'm married and raising my husband's 4 year old son which is so stressful on us but I guess you do things for love ," ~ Patrice Curry
In 2009, Eddy's first wife, Korie Kellogg, was arrested for whooping their son, Eddy III. Eddy eventually got custody of that child, too. Now Patrice is stuck with a full house and raising children that aren't even hers.  But that didn't stop her from getting pregnant by Eddy two more times!
After leaving the NBA in 2012, Eddy had a failed basketball career in China. The family lost their Illinois mansion to foreclosure in 2012. Eddy was also sued in 2009 for sexually harassing his chauffeur, David Kuchinsky. Eddy allegedly asked David to touch his dick, solicited sex from him, and forced him to clean up his dirty cum rags before Patrice could find them.
Now that the Curry's money is running dry, Patrice is forced to act a fool on reality t.v. just to help support all of Eddy's kids and lawsuitst!