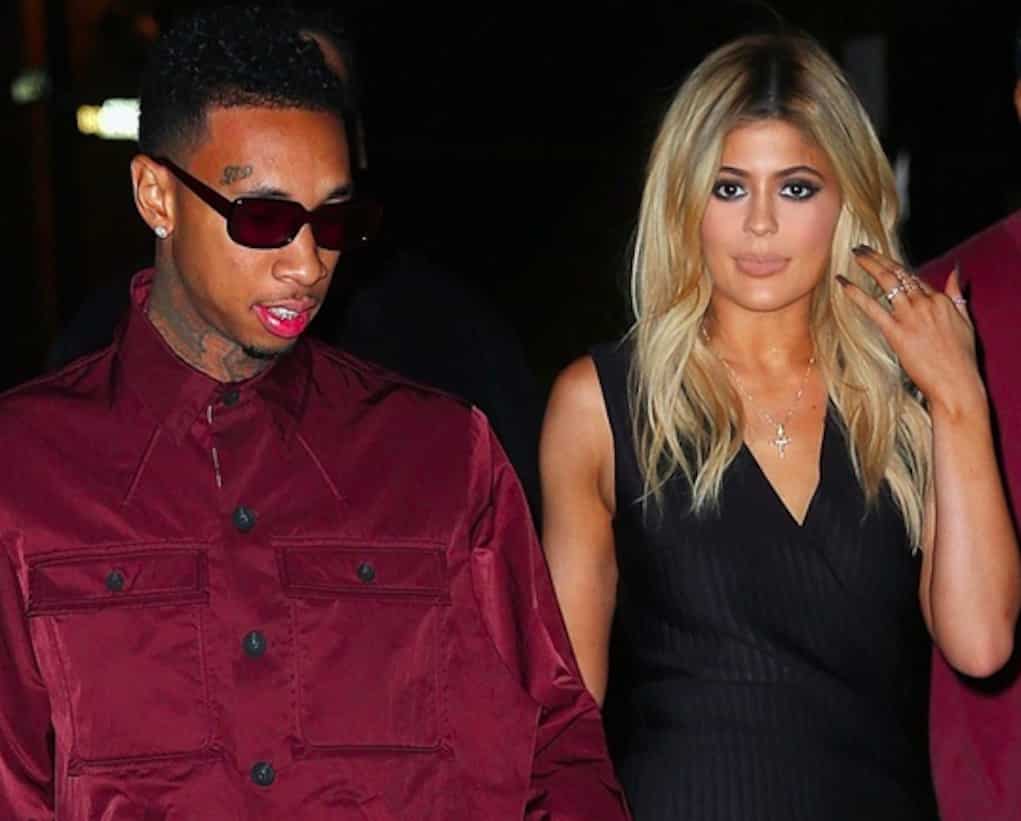 Welp, that didn't take long…now that Tyga and Kylie's relationship is over, the Kardashian klan is painting the rapper as an obsessed, psycho ex-boyfriend!
According to reports, Tyga has been blowing up Kylie's phone, and he has been emailing her constantly. It has gotten so bad that Kris Jenner has threatened to hit him with a restraining order.
"Tyga's absolutely out of control and goes from begging her to take him back to leaving angry four-letter messages for her if she doesn't pick up. He's so desperate right now and needs serious money fast or he's going to go under — she was his major source of income and now that's gone, Kris is worried he's capable of anything,"
Remember, Kylie allegedly loaned Tyga over $2 million during their relationship and now that she has pulled the plug on their romance, his last source of income has dried up! This explains his desperation to get back together with the teen.
We'll have to wait and see if Kylie goes through with the restraining order threat.