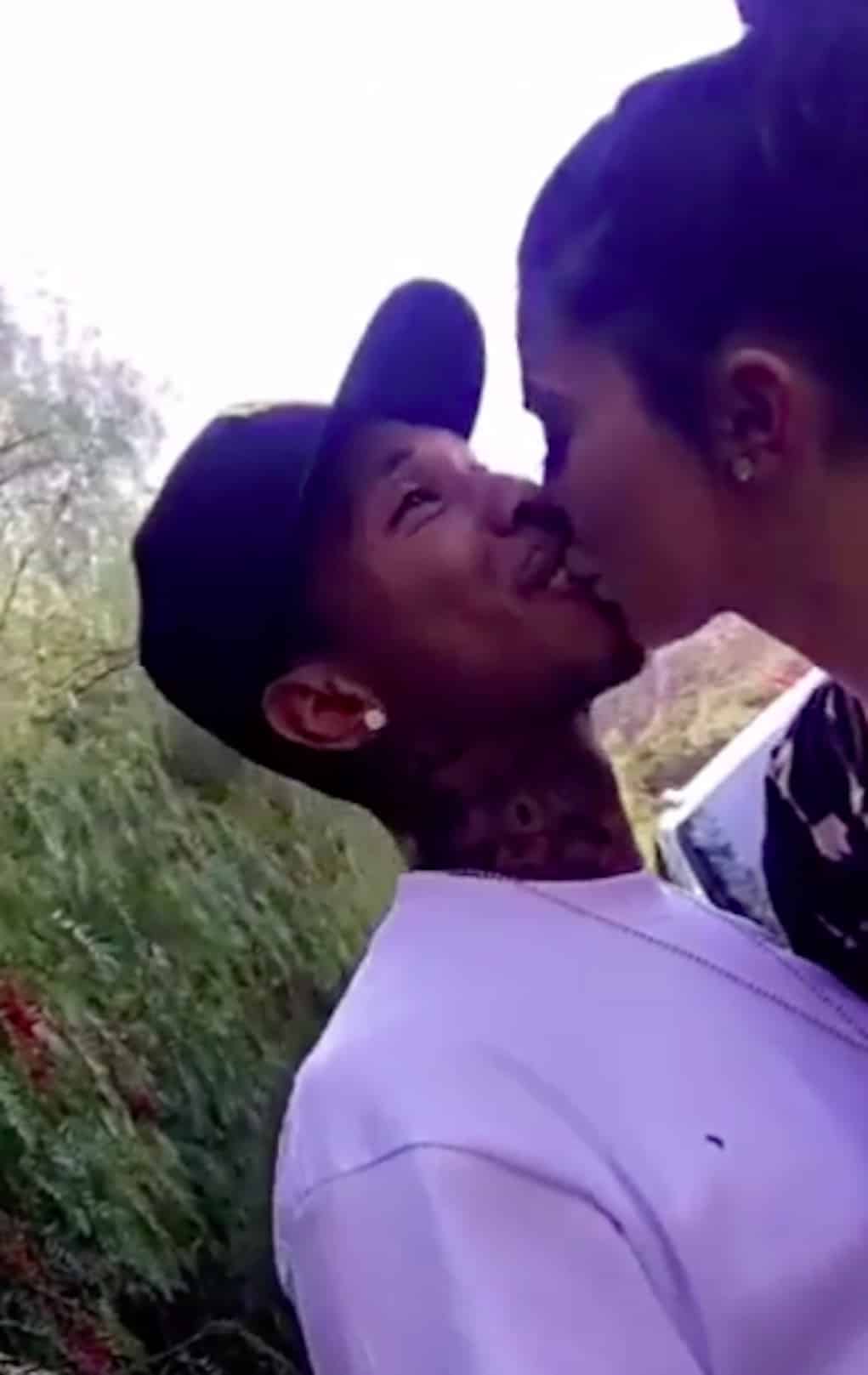 I guess Tyga realized if he stops paying his car notes, he'll always have Kylie Jenner to help him out through a sticky situation.
It was reported Tyga's red Ferrari was repo'd while he and Kylie were shopping for cars at a Bentley dealership.
Hours later, Kylie posted Snapchat videos of a white Bentley SUV that she bought for Tyga. She said the blogs "almost ruined the surprise" when they reported she was at the dealership with the rapper. She said she had to lie to Tyga about it the situation to keep the vehicle a secret.
Kylie says Tyga wasn't there, she was by herself to pick up his new gift…but neither of them denied his red Ferrari wasn't repo'd. So Tyga still looks like a loser in this situation.
Once he received his new car, he did a little danced and gave his sugar mama a big kiss.
They always try and come for my baby. I'm over it !!!! https://t.co/pPnkjIkZiz

— Kylie Jenner (@KylieJenner) August 31, 2016
(6) Kylie via Snapchat: pic.twitter.com/yZdlNYWeU2

— Kylie Jenner Updates (@KYLIEUPDATING) August 31, 2016
(7) Kylie via Snapchat: pic.twitter.com/itF4IDeItU

— Kylie Jenner Updates (@KYLIEUPDATING) September 1, 2016
(9) Kylie via Snapchat: pic.twitter.com/hppD5p6PUJ

— Kylie Jenner Updates (@KYLIEUPDATING) September 1, 2016