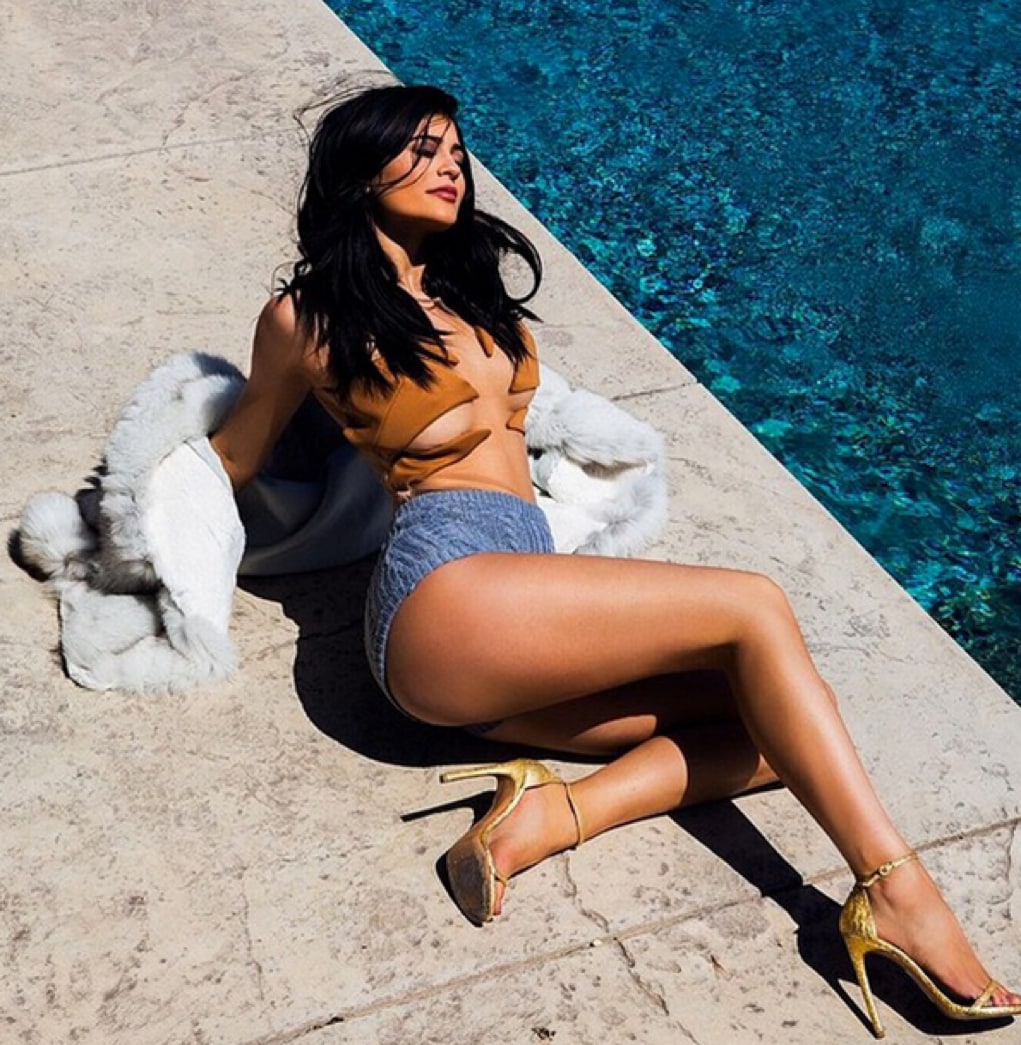 Kylie Jenner barely turned 18 on August 10, but porn companies are already lining up to offer her million dollar deals to bust it open and spread it wide.
According to TMZ, Vivid Entertainment has offered the teen $10 million for a video featuring her and her boyfriend, Tyga. Tyga's broke as hell, so he's probably working overtime trying to convince Kylie to take the offer.
BangYouLater has offered her $1.8 million upfront for a scene featuring Kylie and Tyga that lasts at least 22 minutes. Can Tyga even keep it up that long for a woman that isn't packing a dick?
You already know how this money hungry family gets down, Kylie's tape will be released as soon as the price is right.