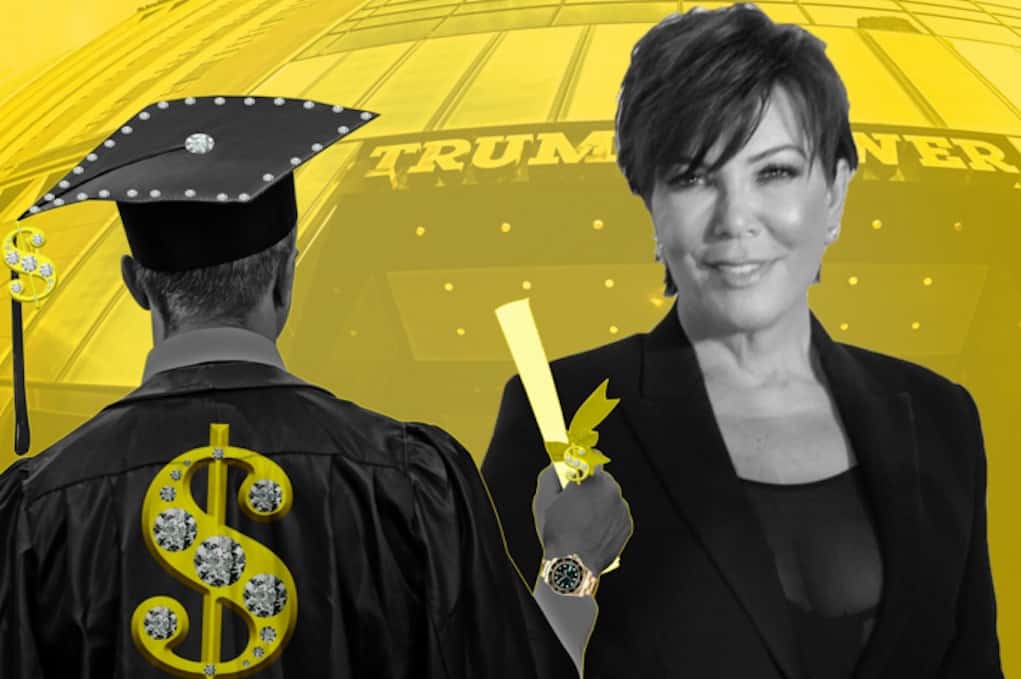 Kris Jenner is taking her pimpin' to a whole new level. The Kardashian matriarch has given her name to a New York-based business school, and she's already set to rake in millions.
Legacy Business School, a certificate-only institution, has a yearly tuition cost of $105K. To entice people to enroll, the first 100 students accepted to the college will get a chance to have an "exclusive dinner" with Kris herself.
But according to The Daily Beast, the school has a shady history.
Previously, it was called European School of Economics (ESE) – an organization that had been sued more than a dozen times since 2006 for failing to repay debts.
ESE was originally founded in Italy in 1994 by former pop star Elio D'Anna and his brother Stephano. In 2005, it offered British bachelor's and master's degrees, but the school was never given permission to legally operate as a campus in New York. The school continued to fraudulently hand out bachelor's and master's degrees through 2016.
As soon as Kris came into the picture, the school changed its name, and filed the paperwork to become a non-degree granting institution.
Who in their right mind would pay $105K for a certificate?! Kris knows she's wrong for this one!