HSK Exclusive – We were the first to deliver the first glimpse of film production on set of the Tupac biopic, 'All Eyez On Me'. Matter fact, it was more than a month before the widely anticipated film production wrapped at the time HSK made the exclusive Pac movie pics drop — featuring the faces of actor Demetrius Shipp, Jr., who brings the role of Pac to life, and Dominic L. Santana, who plays the part of Suge Knight.
"Film production wrapped on Tuesday April 12th in Vegas, at the same intersection — Flamingo Road and Koval Lane — where Pac was fatally shot, nearly 20-years ago … The final scene reflected the events of that night almost 20 yeas ago in a remarkable way."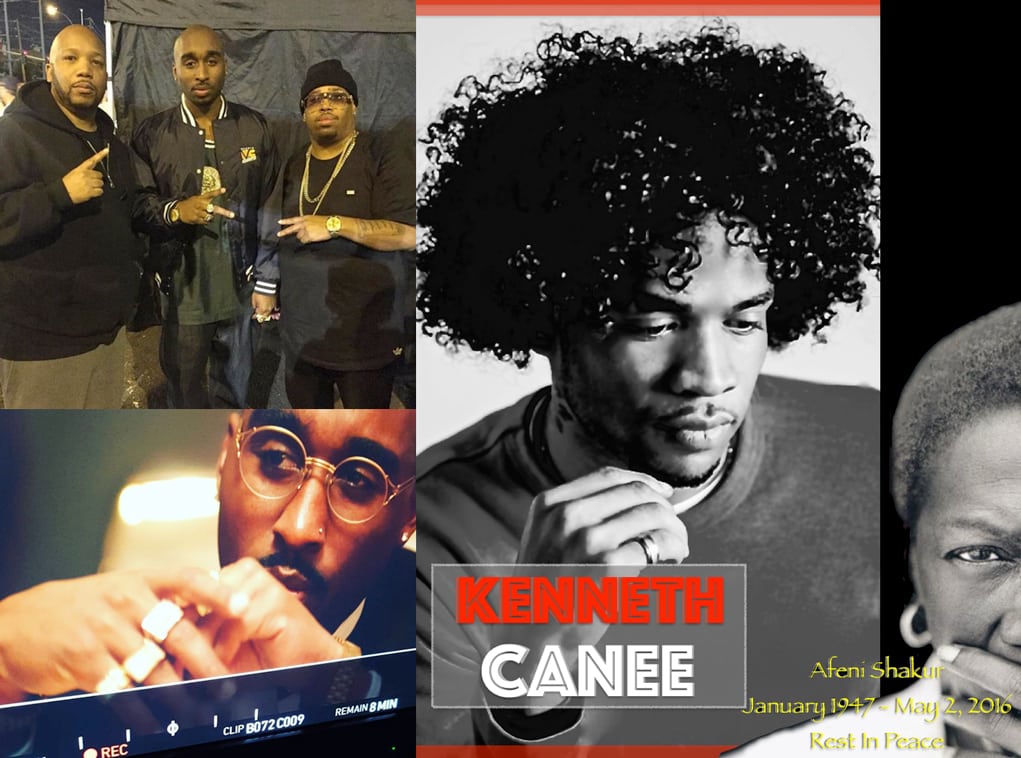 A release date for All Eyes On Me remains to be determined, with producers of the flick hinting towards sometime in "Fall 2016". But that doesn't mean you can't catch the beat of the Pac biopic sooner. Know why? We're coming with ANOTHER Pac Primo movie drop! I'm talking bout the first leaked track from the Tupac soundtrack.
"Word is nobody from the cast of 'All Eyez On Me' has been paid yet … not even the actor who's playing Tupac!"
The track titled "Bermuda" comes from rapper Kenneth Canee, repp'in Tha 6. It's the first song leaked from the Pac movie soundtrack and we've got it for you. But before you peep what @KennethCanee is coming with, know the track ain't the only leak from the Pac flick! BUSS THIS: Word from the streets reveals All Eyes On Me film producer, L.T. Hutton, caught a rep for directing his wife to invite female cast members and extra to join the Hutton's for some three way action.
Dig the Drop:
"This sh*t was so unorganized…one of the make-up chicks, walked off the set. Benny Boom did his thing behind the camera, while L.T. Hutton was looking for female cast members to f*ck. Cast members didn't even sign a contract yet but I'll tell you this… the soundtrack sounds good!"