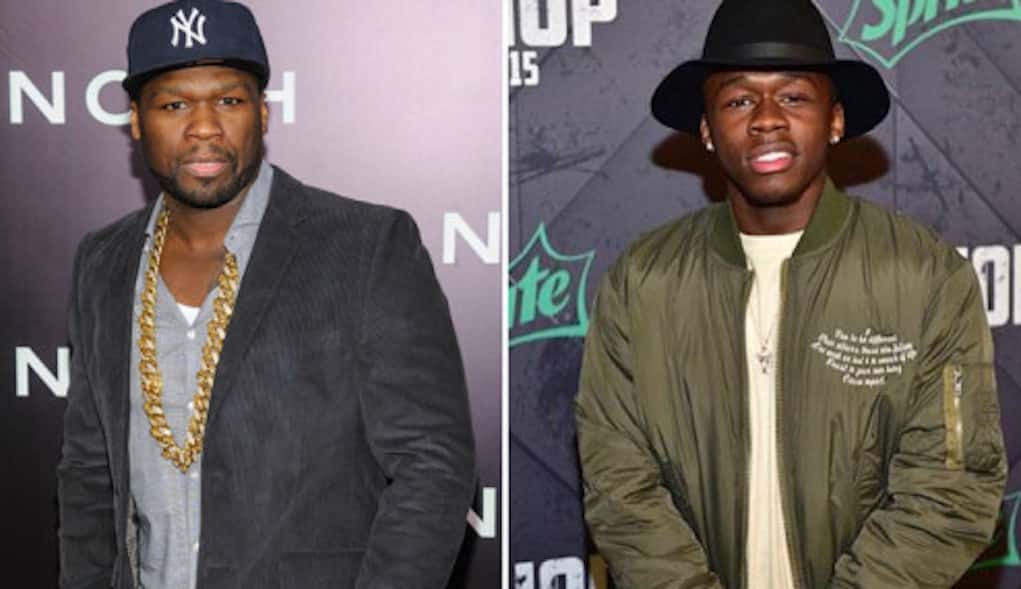 50 Cent's baby mama, Shaniqua Thompkins, is demanding more child support from the bankrupt rapper.
Shaniqua currently receives $6,700 a month for 19-year-old son Marquise Jackson. But now that he's headed off to college, Shaniqua wants 50 to pay up!
The baby mama has requested that the New York Family Court "modify" her current monthly payments to include money for Marquise's education.
Even though Marquise is of age, according to NY state law, 50 is responsible for child support until his son turns 21.
What do you think about Shaniqua asking for more money? And why can't 50 pay the school directly if the money is for his child's education? How much is Shaniqua contributing to her son's education?
So many questions…