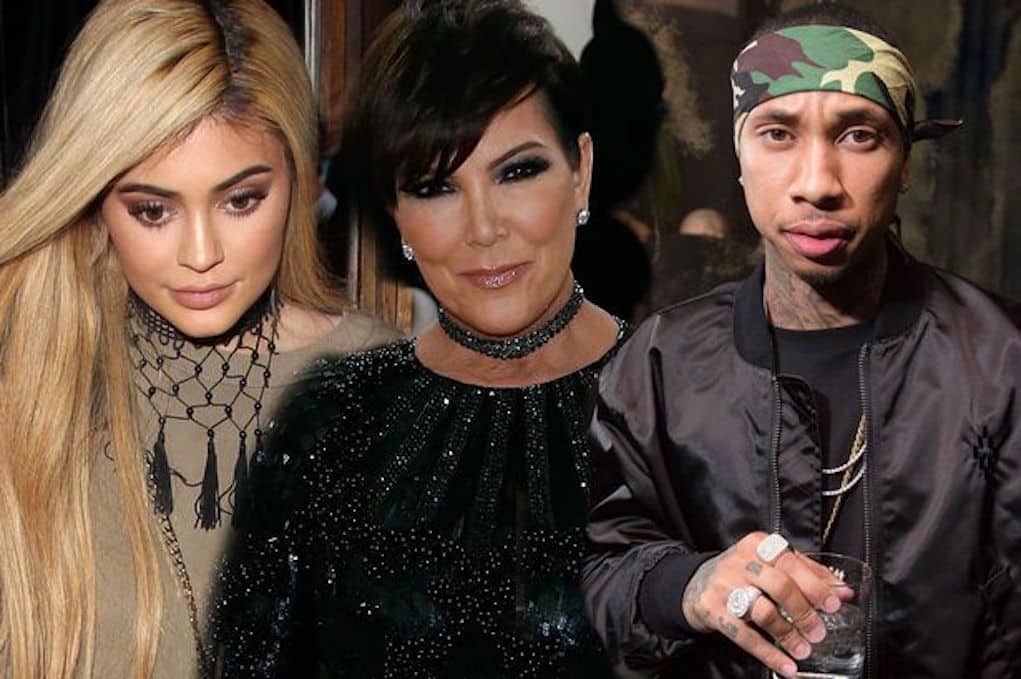 Pimp Mama Kris to the rescue!
Tyga is up to his damn neck in bills and legal fees, so according to sources, Kris Jenner has stepped in to quietly settle all of his pending lawsuits.
Insiders says Kylie is ready to walk down the aisle and marry Tyga, but Kris would never approve unless all of Tyga's debt is paid off.
The rapper owes hundreds of thousands of dollars to finance companies, the IRS, jewelers and former landlords. Kylie recently got caught up in one of his legal matters because Tyga decided to buy her a $190K Maybach instead of paying a $200K judgement he was ordered to pay his jeweler.
In order to protect her daughter and to make all the suits go away, Kris feels she needs to pay up. Otherwise, Kylie will have to testify about Tyga's finances and the extravagent gifts he has purchased for her.
"If Kris pays up, the suits go away – otherwise, both he and Kylie will have to testify about his finances. And if they don't, they could get arrested. Kris isn't going to let that happen."
What do you think about Kris putting her cape on to save the day?