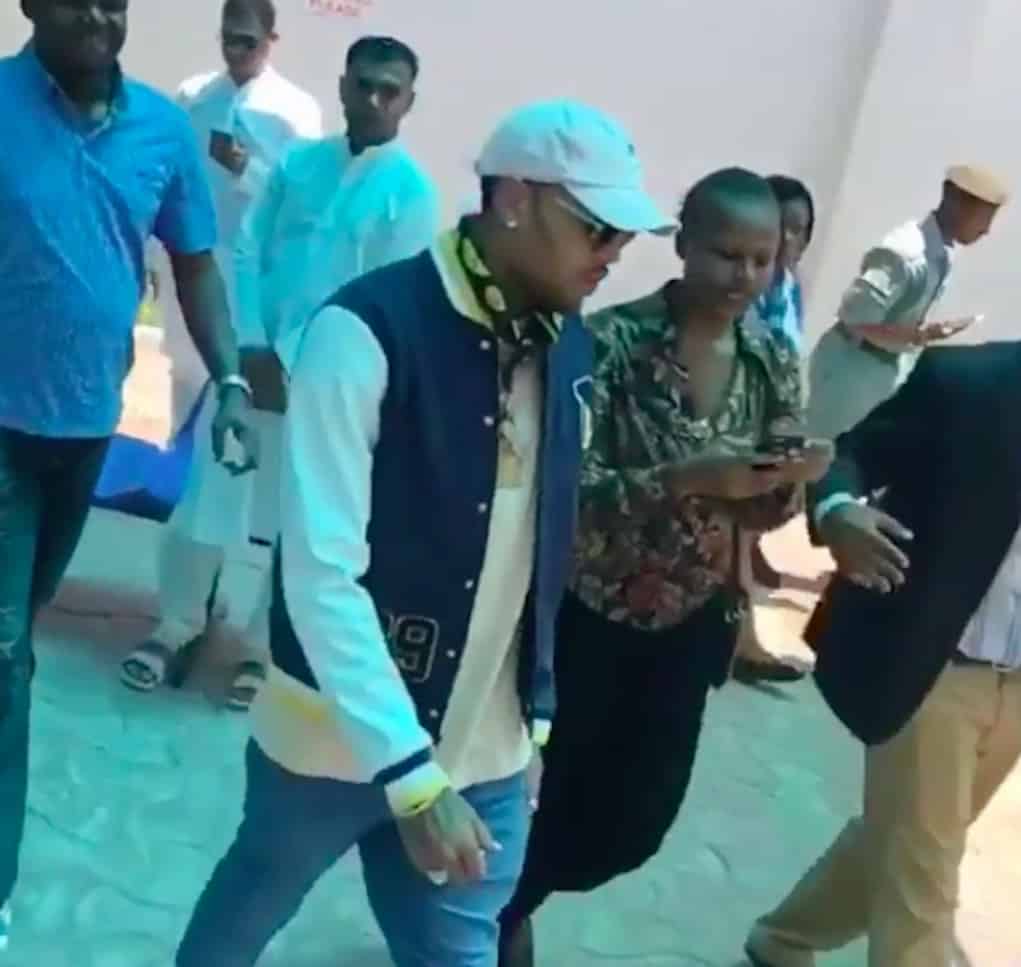 Chris Brown is a screw up, but we're starting to believe him when he says people are out to get him for no reason.
Just this past week, a fan accused the singer of smashing her iPhone at the Moi International Airport in Mombasa, and if it wasn't for this video proof, CB probably would've found himself in the middle of yet another nasty legal battle.
The fan ran to news outlets and accused Chris of breaking her mobile phone when she tried to take a picture with him. The woman, Brenda Chepkoech, said she was "deeply disappointed by his actions" and "shocked" by his behavior.
"I was with my friends and was trying to take a selfie when he grabbed the phone from the back. I was shocked. I have a ticket for the show but I won't attend it. Brown should know that we like his songs but he has to respect his fans," – Brenda Chepkoech
Welp, after this video of the incident was leaked, Brenda has been proven to be nothing but a big fat liar!
Chris politely tells her he's not taking any pictures and walks off. You think she created this story just because she got her feelings hurt?