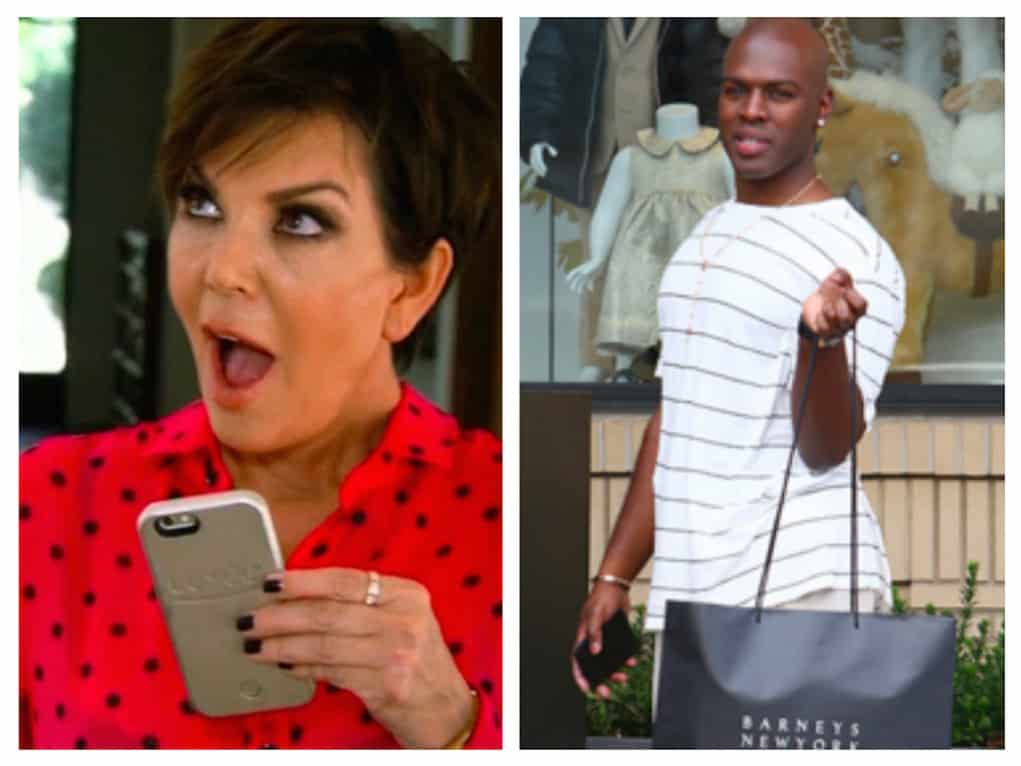 Is this the end of the Kardashian empire? All of the klan's dirty little secrets are slowly being exposed. It all started with Ray J airing out Kim K's stank puss, then it was revealed that Kris Jenner was the one who leaked Kim and Ray J's sex tape, and now, Kris' relationship with Corey Gamble has been put in the hot seat.
Corey and Kris have been "a couple" for more than a year, and despite all the gay and bisexual allegations, Kris is holding on tight to her man…or so it appears. Corey's ex has already warned Kris about his stalking azz and social climbing ways. But you know Pimp Mama K always has the upper hand in these types of situations.
Page Six now claims Kris and Corey's relationship is nothing more than a PR stunt. Kris likes Corey because he "worships" her and puts it down in the bedroom! But as for now, he's simply an employee who's on the payroll to protect the Kardashians and Jenners.
"Corey's given a stipend [by Kris] to help look after her kids and make sure they are OK when they go out. He's essentially an employee. Kris keeps him around because he worships the ground she walks on," continued the source. "She also can't complain about what goes on behind closed doors and is super satisfied in that sense. Their arrangement has become more of a publicity stunt and a 'trade' at this point," continued the source. They aren't really in love and there isn't much longevity. Everyone is just waiting for Kris to clip it,"
Is anyone really surprised?