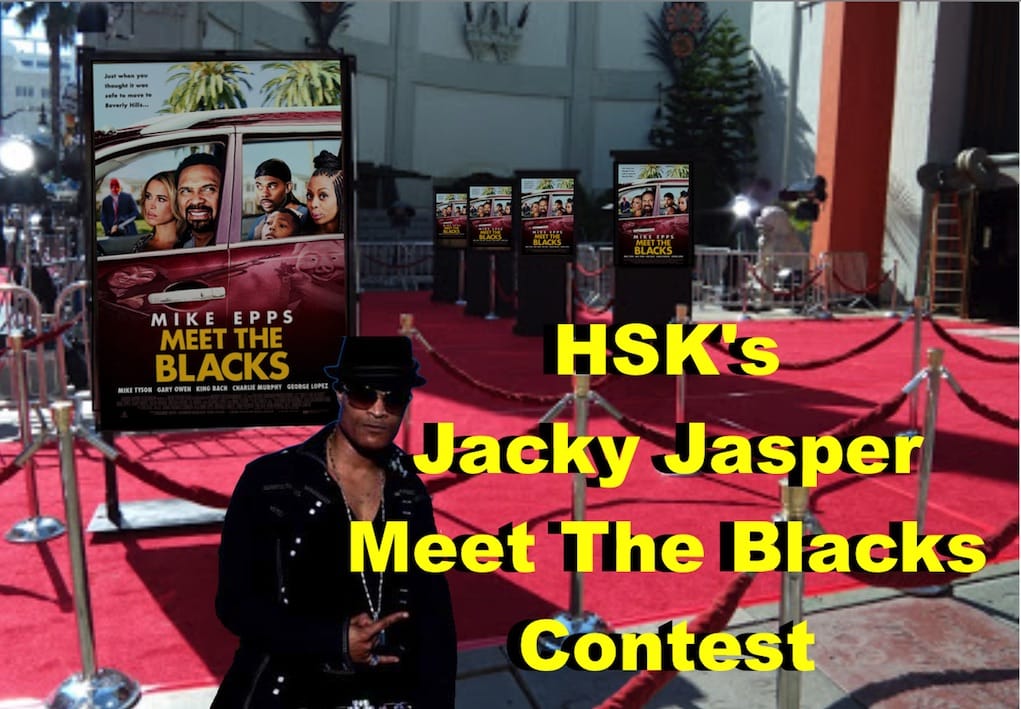 HSK Exclusive — Jacky Jasper has a pair of tickets to the red carpet movie premiere of Mike Epps' comedy film Meet The Blacks, and … those tickets could be yours! Simply show out as the social media socialite winner of HSK's #JackyJasperMeetTheBlacksContest — by bringing the most hashtags to the table as the contestant who tells highest number of social media friends about this year's funniest movie! #JackyJasper #MeetTheBlacks #JackyJasperMeetsTheBlacksContest
Contestants must #meettheblacks & #jackyjasper to all of their friends on Facebook, Instagram, Twitter, Snap Chat, Blogs and any other outlets to alert movie goers about the 2016 soon to be cult classic, Meet The Blacks premiering on Friday, April 1st.
Check the Word From Jacky:
The winner of the contest will be the person who passed on the word the most & can prove it.
The WINNER of the CONTEST will also have a chance to appear in the movie sequel "Meet The Blacks 2"!
Let's Go!!!!