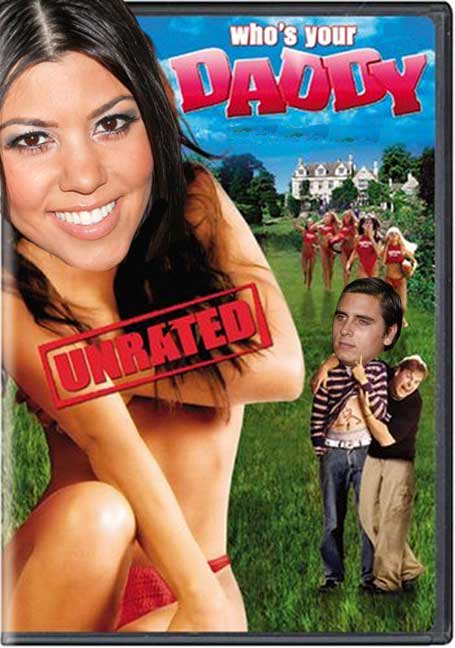 Questions have surfaced surrounding the biological father of Kourtney Kardashian's newborn son, Mason Dash Disick. The little guy, who bears Scott Disick's last name, was born just this past Monday. Now, there's a 23-year-old model and aspiring rapper who says he may be the real father!
A source close to the Kardashian klan has confirmed that Kourtney had sex with Michael Girgenti (aka "Premo Stallone"), who could be Mason's dad. "Kourtney hooked up with Michael twice while she and Scott were on the outs," says the source. "He's definitely been mentioned as a possibility for being the father of her baby."
What a publicity stunt, with Premo Stallone acting as the number one publicity whore! He's obviously itching to be known, and ready for lights, cameras and action. I'm wondering how Kourtney could put herself in such a position and place Scott and her son in the middle of it. Only a slut would end up in a predicament where she does not know who the father of her child is.
Don't you agree?
(originally published December 18, 2009)