Death of the Hype Williams Era..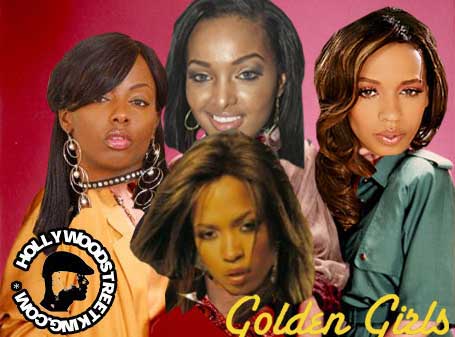 The day of high budget rap videos are long gone. Gone too are the modeling jobs those budgets also supported. Now, video models like Angel Lola Luv, Melyssa Ford, Esther Baxer, Maliah Michel, and Buffy The Body are canvassing urban train stations with their dirty ass crack showing.
Let me take this opportunity to break it down further – Melyssa Ford (who according to the rapper, Game, drives a Honda Accord). This Canadian import came to the United States looking to take the modeling world by storm. Ford posed in Smooth dam nearly 800 times…that was the height of this coke-sniffing model's career. Nevertheless this jack-ass got her first underage break in Jigga Man's Big Pimp'in video. She later became a piece of hot shit…somewhat like a boiling turd. Who ever watched her bullshit show on BET?.
Then there's Esther Baxer – this weave-wearing Florida import also appeared in Smooth Magazine…maybe 801 times. At one time you couldn't tell her anything. After appearing in Pete Pablo's "Freak A Leak" video. From that, she became an instant star…which led her to pose for a bullshit calendar that nobody saw. She ultimately became a whore to the NBA…Jermaine O' Neal and other rappers (you know what we're talking about, Nelly) are a few of her customers.
Maliah Michel's biggest achievement is her Myspace page. You may remember her from LLoyd's "Get It Shawty" video. This brown skin bimbo appears to have no personality at all. She did a few videos (which you can count on your f*cking toes), and a few magazines. I wish not to remember but for some reason, I got word that in Michel's own f*cked up mind, she became a sensational star — Vanity is a muckerf*cker isn't it? Michel's always served as an extra – she's not even a main video girl….Biaatch!!!
Let's crack on Buffy The Booty – this souped-up gorilla hails from Atlanta, with a big ass that people claim that they have never seen before. Her 15-minutes of fame is said to have been sparked from her having the biggest ass in the United States. Who cares? She's still broke!!! Nobody bought her DVD…it was for her own self enjoyment.
Can you believe these rappers were spending a high percentage of their video budgets on these ridiculous hoes?
And then there's Angel Lola Luv  a shit stained slut who once did a video with 50 Cent. And though she thought she was once more powerful than God (With her balloon man-made ass), demanding high fees for video appearances, both her fake modeling and rap career have run into a brick wall. Know why? Because nobody wants see a women with a size 12 foot run up into the music industry, demanding all types of outlandish money!!!
Now you have it. These were the people who once lived living off of rap video budgets. In all reality, these girls should of been shooting porn. Know why? Because they're not models!!! Fashion icons like Karl Lagerfeld don't even know who the f*ck they are. These bitches have never been on a real runway, let alone seen the city of Paris.
This is a message to all young female teens — Stay in school, and don't follow these knuckleheads'  footsteps…
(Originally Published December 9, 2009)