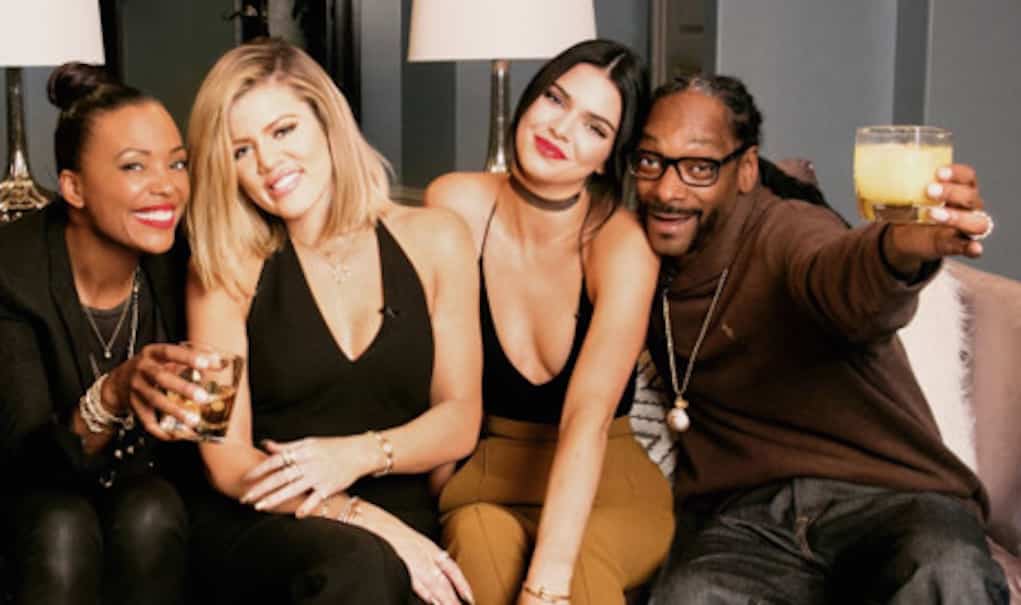 Khloe Kardashian's talk show, "Kocktails With Khloe" has officially been cancelled by the FYI Network. If you've never seen the show, you didn't miss much. It was basically a bunch of Z-listers talking about their upcoming projects, and Khloe constantly sticking her foot in her mouth, like that time she shaded Russell Wilson and Ciara for remaining celibate.
Just 3 months after going live, the network put the show on "indefinite hold" meaning it has been canned.
According to sources (a.k.a. Kris Jenner,) Khloe wants to focus on her "other jobs," and has no interest in shooting a season 2 of the show….LOL, righttt….
The final episode, which no one will watch, will feature Kanye West, Kim Kardashian, Chrissy Teigen and John Legend.
When will they stop giving these people talk shows? It didn't work for Kris Jenner, and it didn't work for Khloe. Enough is enough, man!