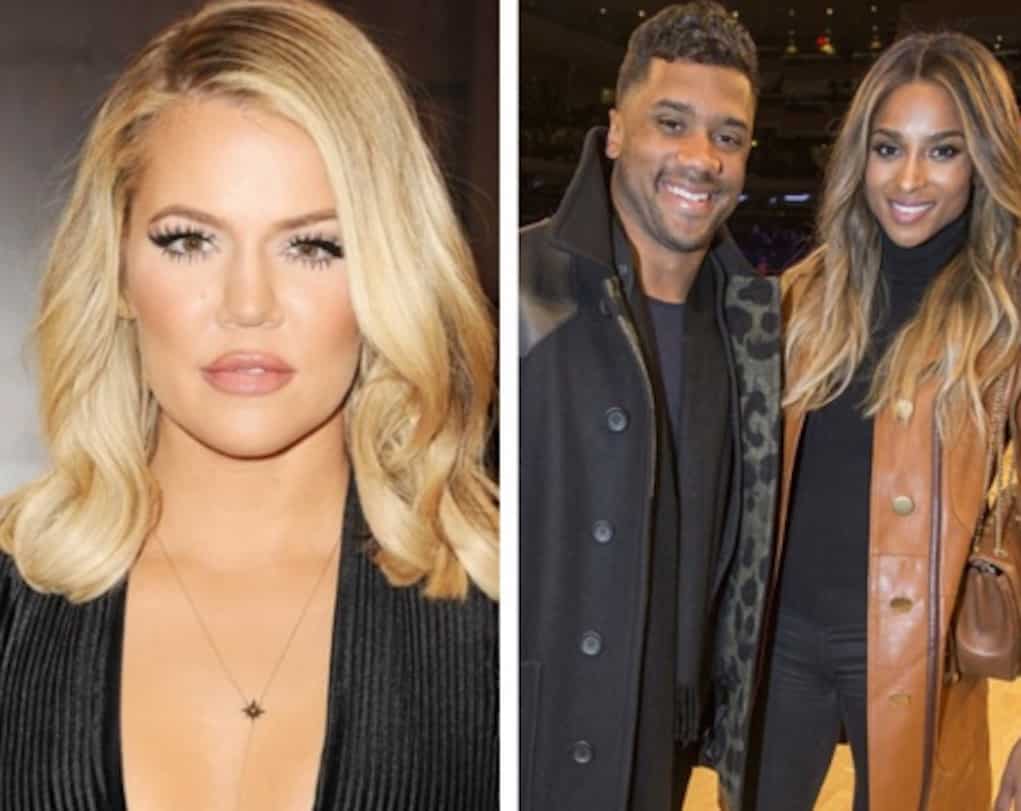 Khloe Kardashian – you know, the sister who is married but has boyfriends on the side – was shading Ciara and Russell Wilson's relationship on the latest episode of Kocktails With Khloe.
Khloe took jabs at the couple for vowing to remain celibate until they walk down the aisle. Khloe suggested the couple "should be having sex" especially since it's not like either one of them are virgins.
"With all due respect to Ciara, she has a baby. It's not like we don't know if she is a virgin or not. None of us would know about it unless they were publicly telling us they are practicing celibacy, so who are you trying to prove this to?" ~ Khloe Kardashian
After getting dragged for putting her .02 cents where it was needed, Khloe attempted to backtrack on Twitter.
I love&adore Ciara! I respect her on many levels. Was freely discussing my views on celibacy&people twist & turn everything 2create a feud.

— Khloé (@khloekardashian) March 11, 2016
Peep her original comments in the video: