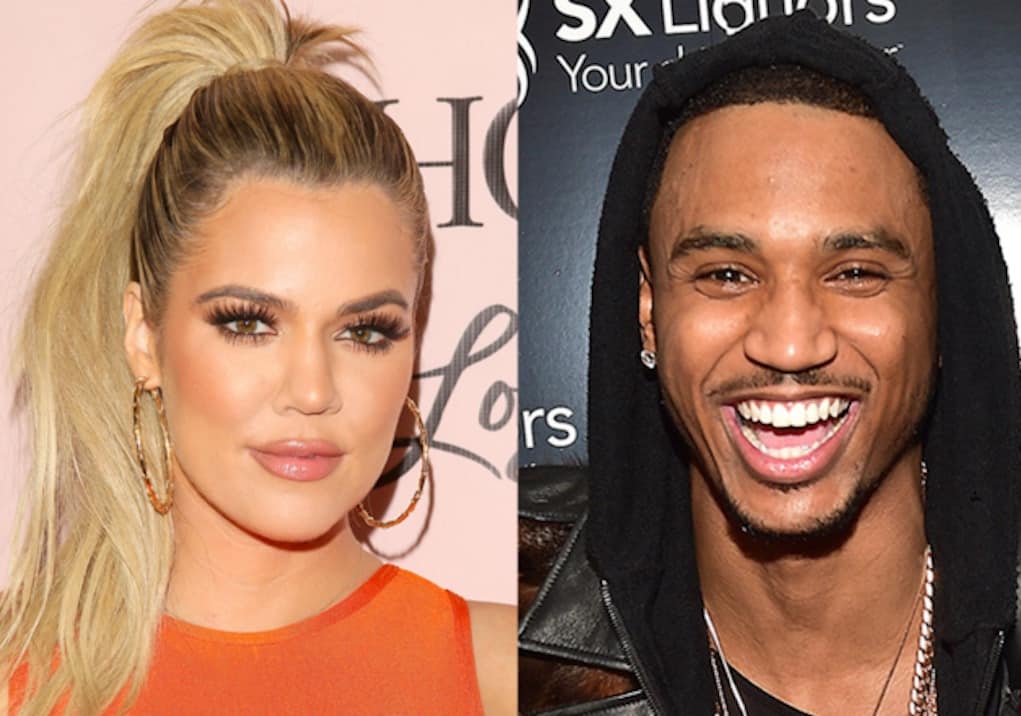 Khloe Kardashian's divorce from Lamar Odom is in the works, and she isn't wasting anytime finding a new black celeb to sink her teeth into.
This time, Khloe's leaving the athletes and rappers alone to hook up with Trey Songz. The two were reportedly spotted out together, shoving their tongues down each other's throats at a club in Vegas.
Sources (a.k.a. Kris Jenner) say Mr. Steal Yo Girl and Khloe went out on the Strip on Saturday night, and they were spotted "making out in the early morning hours."
They then took the party to Drai's after hours nightclub and continued with their very public displays of affection.
It seems like Khloe has a new man every holiday. On Memorial Day, she was rubbing her fake buns all over Odell Beckham Jr.'s junk. That romance obviously didn't last, and now she has moved on to the Z-list R&B singer just in time for 4th of July.
Do you think this will last, or will Trigga pump and dump?