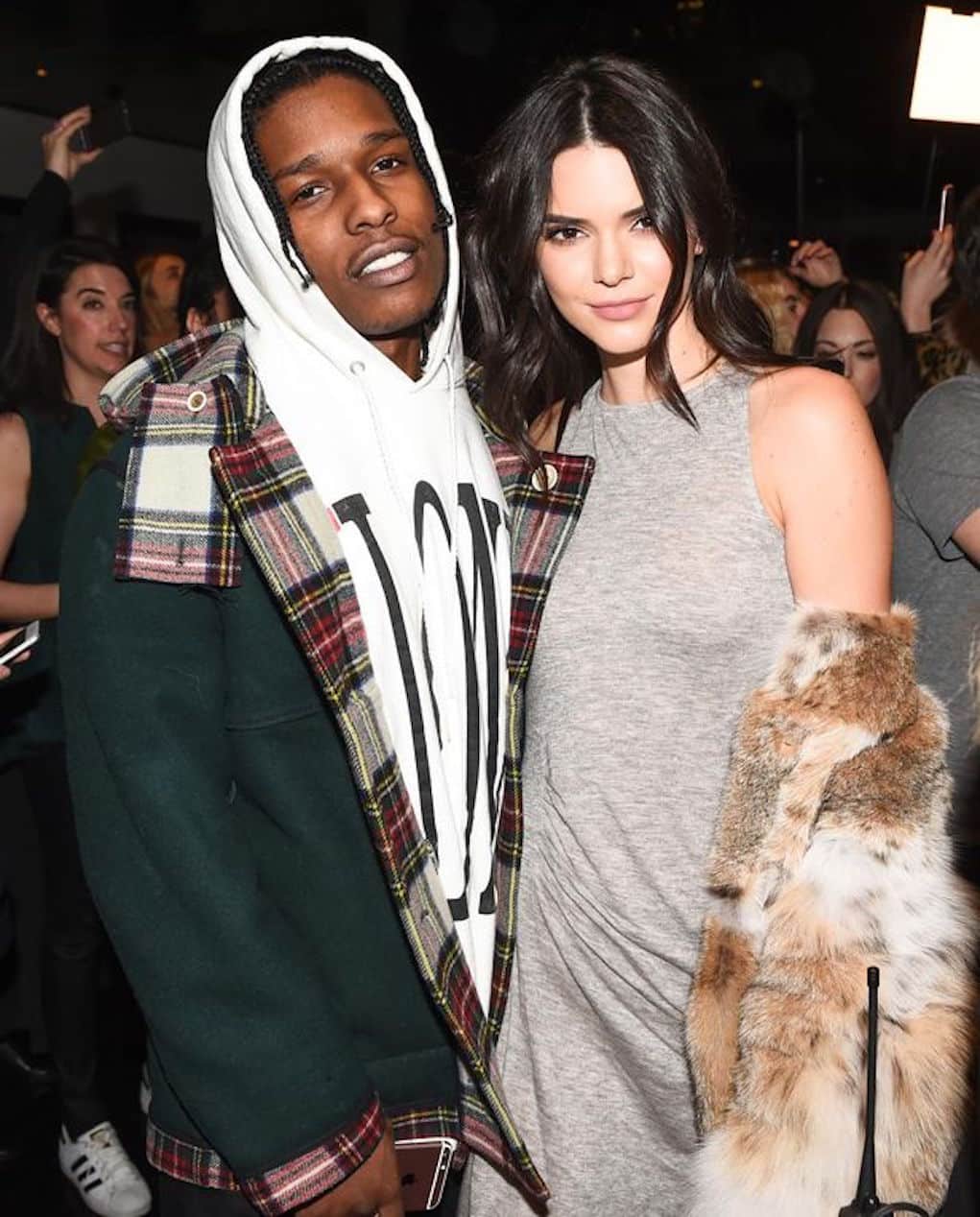 Kendall Jenner spent the night out at a nightclub in NYC with her rumored boo, A$AP Rocky, and other members of A$AP mob.
Photographers were also in the building, and when one photog snapped photos of Kendall with A$AP, she "sternly" made him delete every single picture.
"Kendall wouldn't allow pictures because the rumors of her and A$AP still aren't confirmed,"
Sources in the nightclub said Kendall used bodyguards to shield her as she made her way to the VIP section. A$AP and Kendall were spotted "laughing and looked like they were having a great time."
This isn't the first time Kendall has been spotted with A$AP. The rapper showed up to Kendall's PacSun clothing launch back in February, they were photographed at the Panorama Music Festival back in July, and they were spotted together at Kylie's 19th birthday party in August.
Another black rapper signing himself up to be a victim of the Kardashian kurse smh.