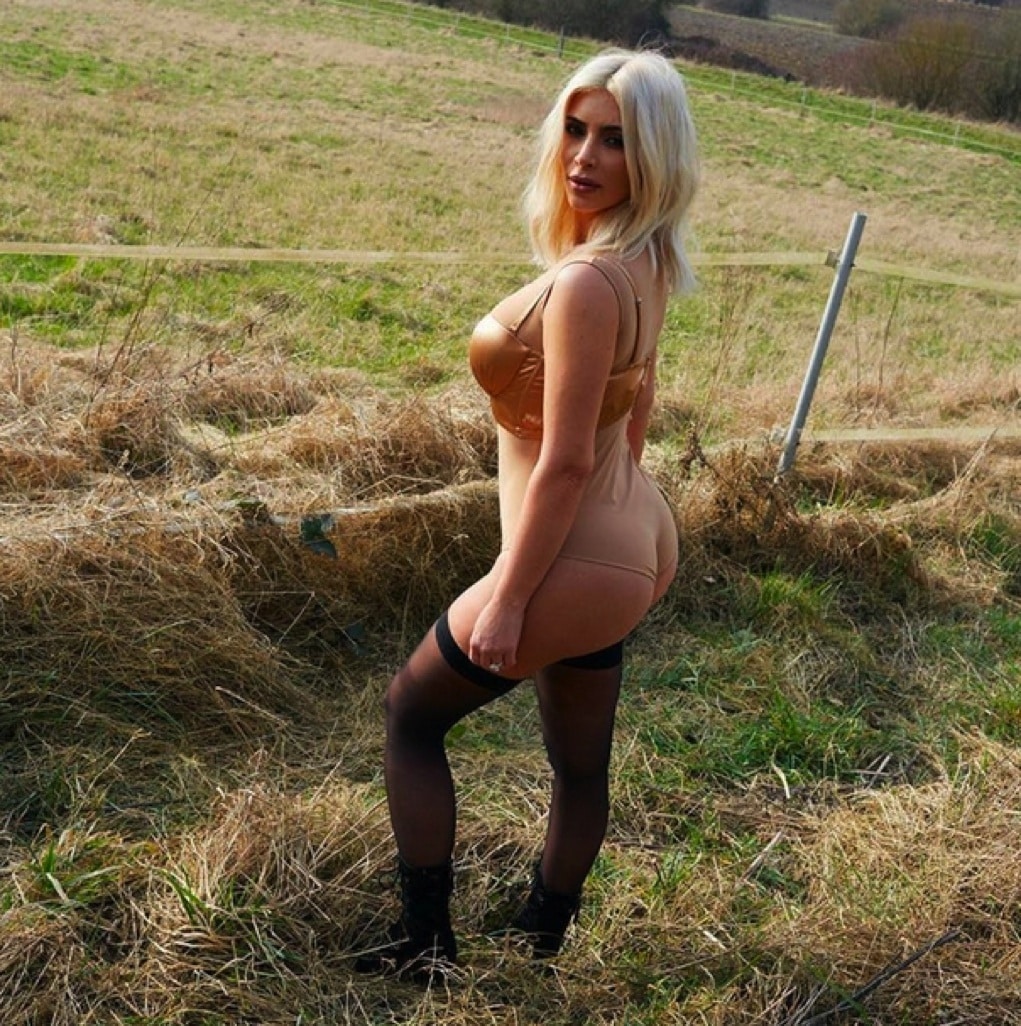 Low self-esteem is a bitch because Kanye keeps dressing Kim like a $2 hooker…and she allows it! The reality television star posed for some no-name magazine called System, wearing a nude bodysuit, stockings and some black boots. Oh yeah, and she's got that ratty, blonde beauty supply store wig on her head. The pictures were shot by fashion photographer Juergen Teller, and the clothing was styled by Kanye.
They have Kim showing her fake cheeks and rolling around in some dry ass hay in the middle of nowhere.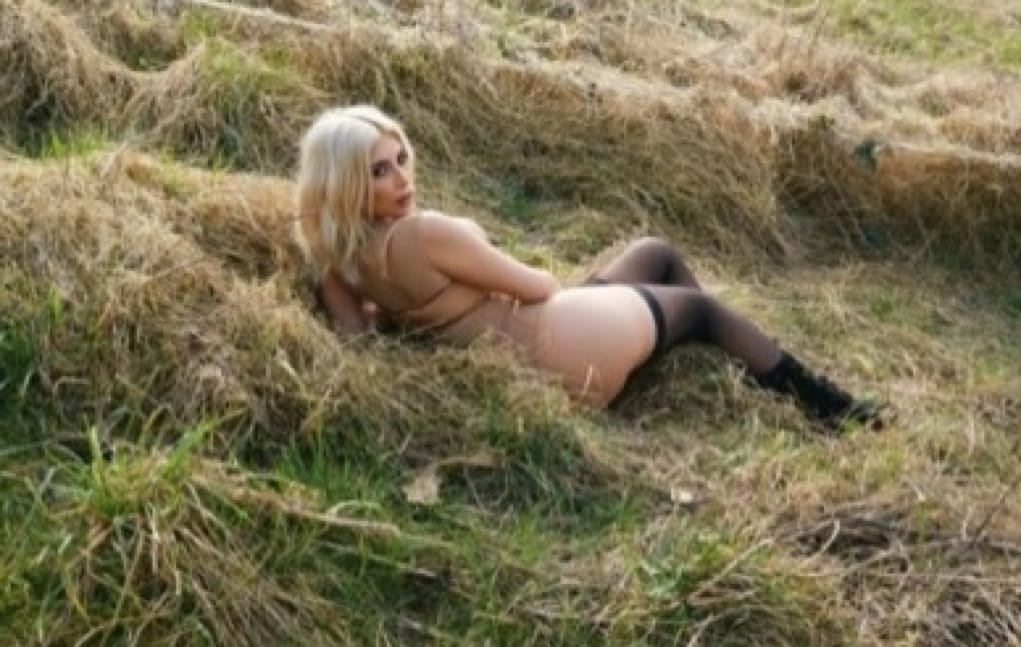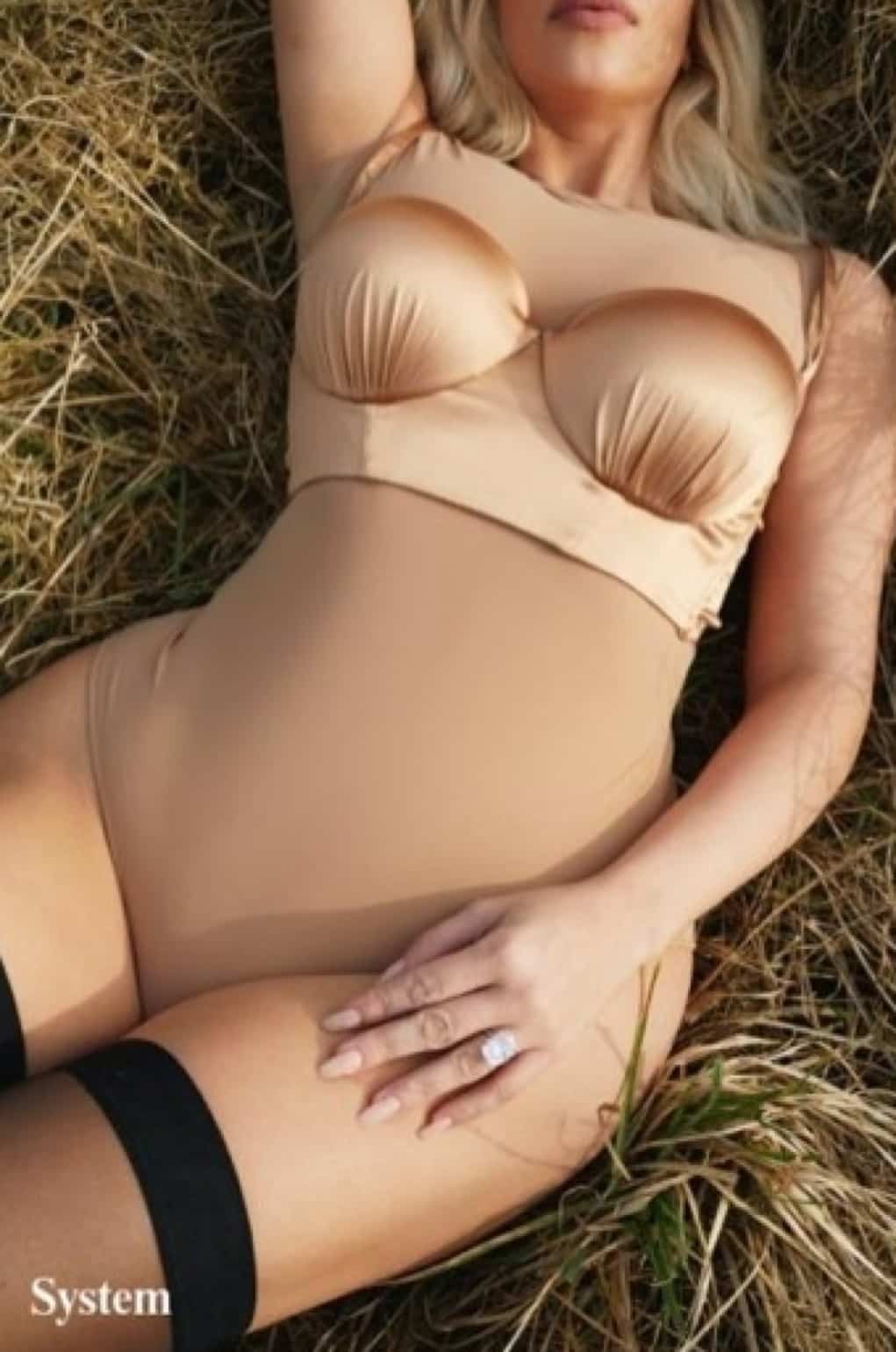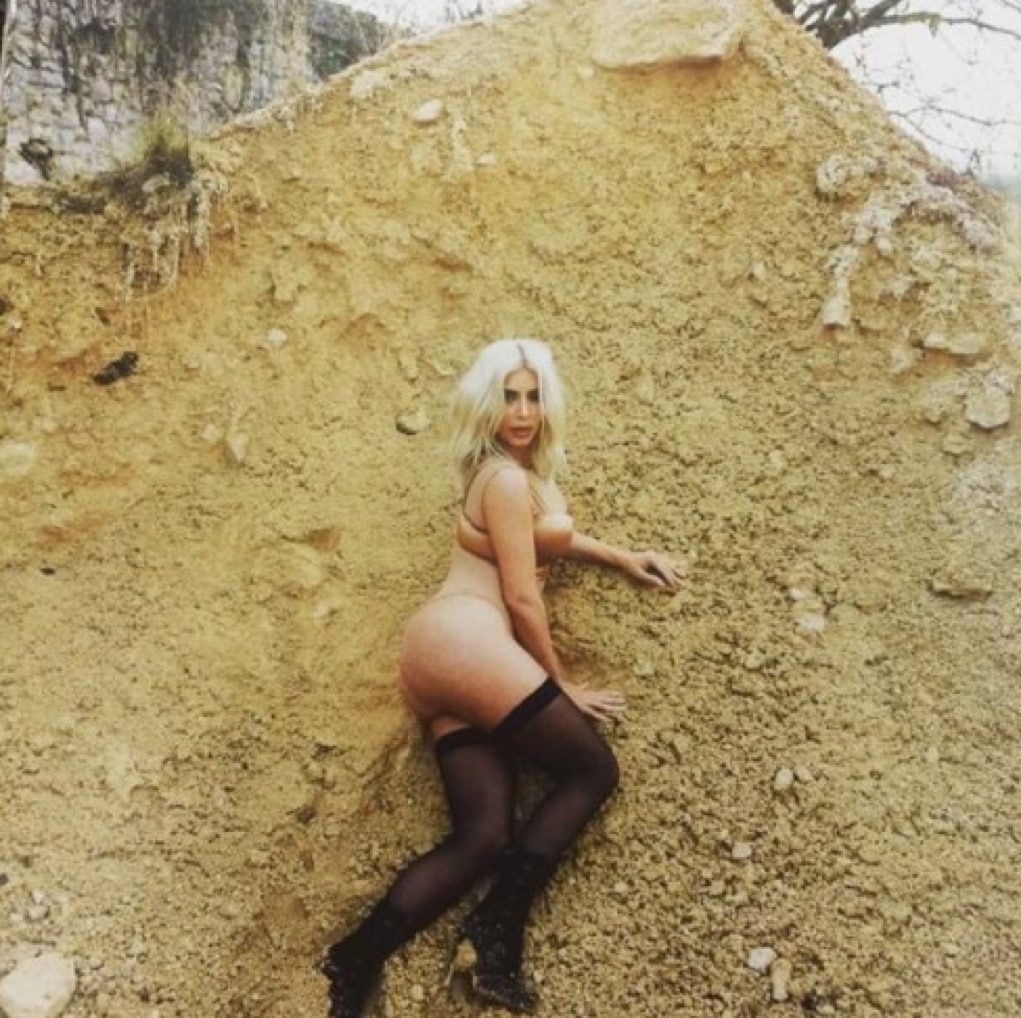 Now, a question for the men: If you were in love and respected your partner, would you co-sign some mess like this?
Ladies, would you let your man style you and pick out your wardrobe? Or would your gaydar be blinking uncontrollably?