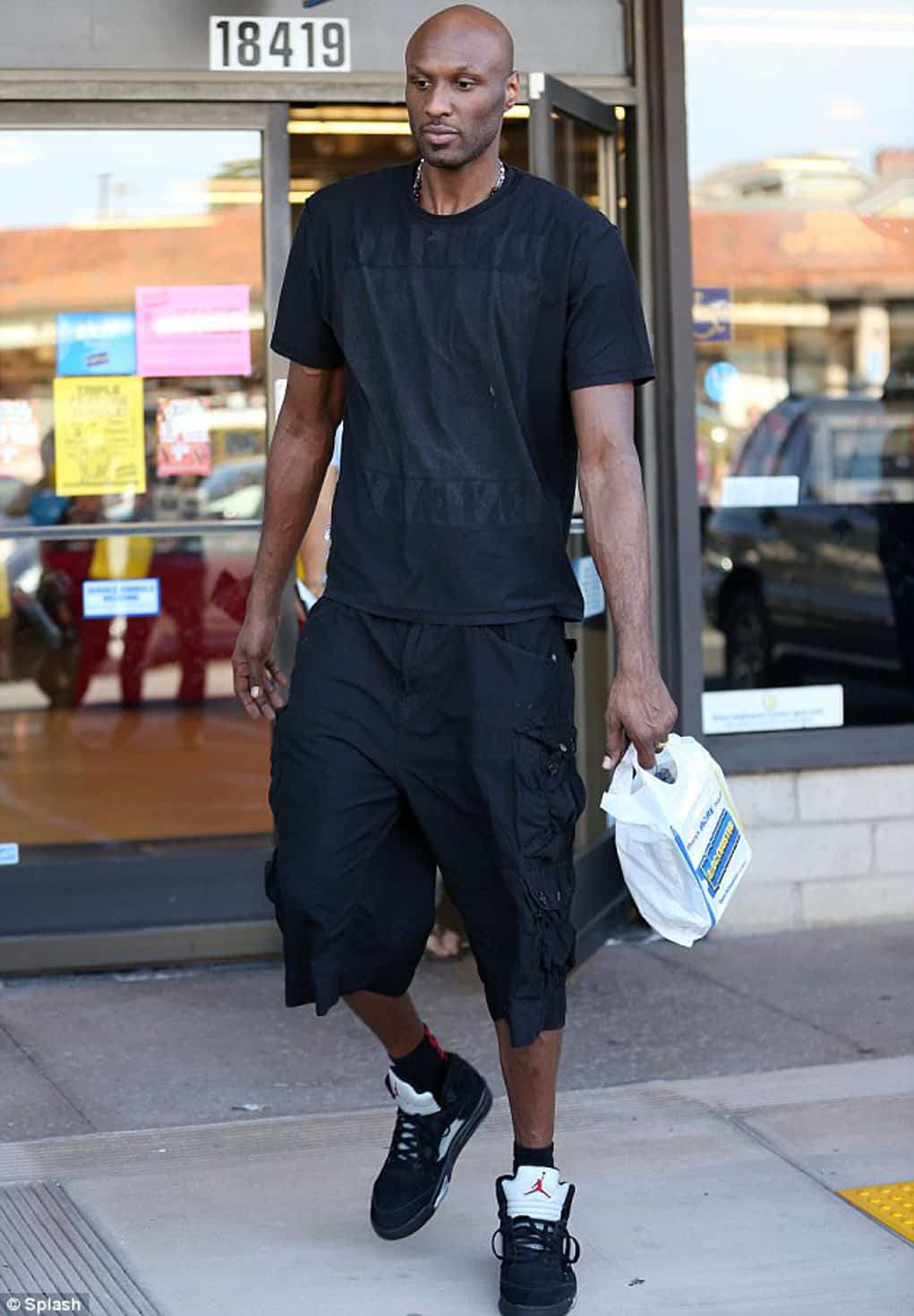 Lamar Odom has fallen off the wagon AGAIN and is back hitting the pipe, along with doing a bit of heroin.
Recently, two of Lamar's close friends have died from drug usage.  That coupled with LO seeing his ex-wife parade all around with her new NBA boyfriends, makes for really tough times for the two time NBA champion.
His friend, Jamie Sangouthai, died recently when he developed a severe infection from using unclean needles for his drug habit.  There's reports that not long before Jamie died, he and Odom stayed at a Best Western in Los Angeles and there was evidence they had been using black tar heroin.
Friends of the former NBA player are becoming increasingly worried that he'll end up like Sangouthai, or their mutual friend, Bobby Heyward who also died from drug use.
And while he's assured friends he'll seek treatment, Lamar's strange behavior, slurred speech and mood swings are making those close to him increasingly worried. "His friends are scared that he'll wind up like his friend Bobby Heyward and Jamie," the pal says.
After his friends died, Lamar was seeking comfort from Khloe Kardashian, but these days she's too busy with James Harden to care much.  This could lead to him really spiraling out of control.