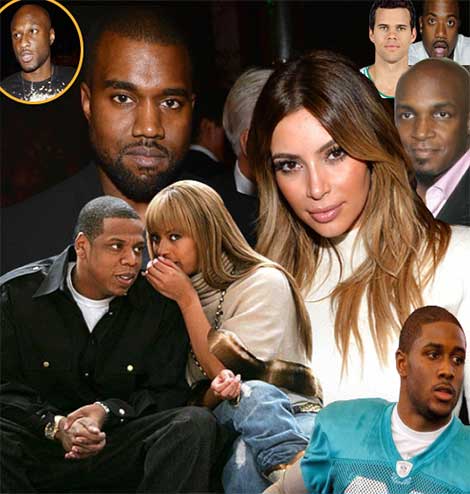 The Case Of One Too Many K's In One Klan?
Kanye has made his bed with the K-Klan… and word is the Carters have left him to lie in it! "Jay Z and Beyonce have cut all contact with Kanye," reveals an insider. "They are fed up with being associated with the Kardashian brand." But losing his Carter-connection could be the least of Kayne's worries. Just ask Jigga, who's revealed to have warned Ye NOT to put a ring on it.
"Jay made it clear to Kanye… that it will end in disaster for his career."
Kimye apparently didn't get the Carters' message when Jay and Bey pulled a no-show their wedding in Paris. Because, even after two-years of the pair's said persistence to "get in" with the 'On The Run' couple, Kimye are being painted as Carter-stalkers!
"They have even been spending more time at their New York apartment, just two blocks away from Jay and Beyonce's home there, in a bid to get North to Bond with Blue Ivy."
Here's the latest:
"When the rappers were on tour, Beyonce was forced to sit with Kim at shows and hang with her after, and she put up with it through gritted teeth.

Bey and Jay feel like they've been dragged through the mud with all the drama. They refuse to let Blue Ivy have a play-date with North West."