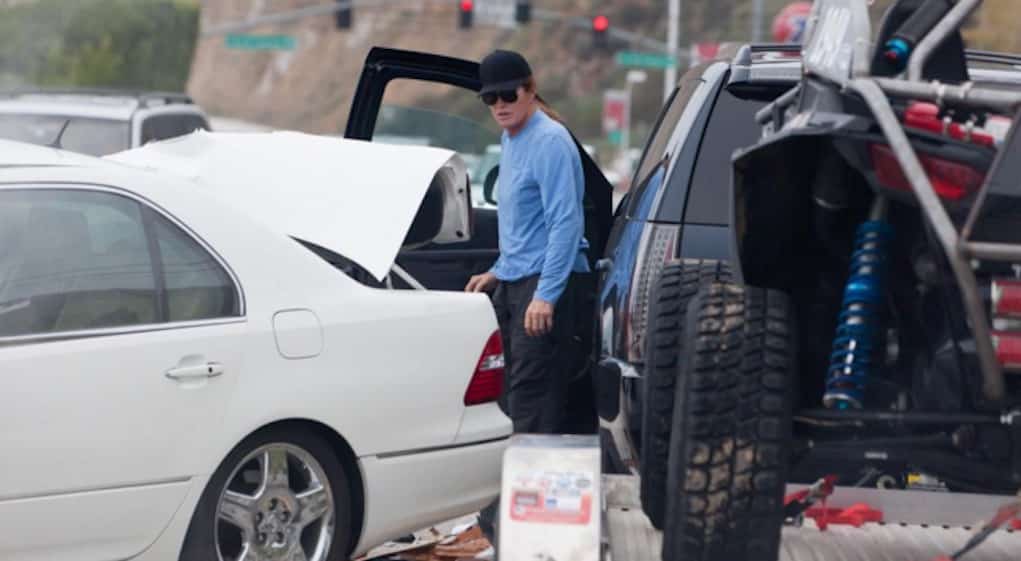 Back when Caitlyn Jenner was Bruce, she was involved in a fatal accident on PCH in Malibu. The 2015 accident left one woman dead, and despite Caitlyn being in the vehicle that started the deadly chain reaction, the reality t.v. star was off the hook for any criminal charges.
But now, Caitlyn is looking to sue the paparazzi that was chasing her at the time of the crash.
According to sources, Caitlyn says paparazzi were a major contributing factor in the accident because they were tailgating her. And they should be held responsible for damages.
She says a bunch of paparazzi were driving recklessly to get a photo of her behind the wheel. She also calls them "stalkers" who "visually distracted" her in a situation where split seconds mattered.
Aside from that, Caitlyn is also pointing the blame at a woman named Jessica Steindorff. Caitlyn says Jessica, who was driving the Prius that was also hit, was on her cell phone and not paying attention as she sat parked on PCH when she should have been moving.
I guess Caitlyn doesn't realize that when you rear end someone, you're always at fault!
She is trying her hardest to shift blame. Do you think it will work?