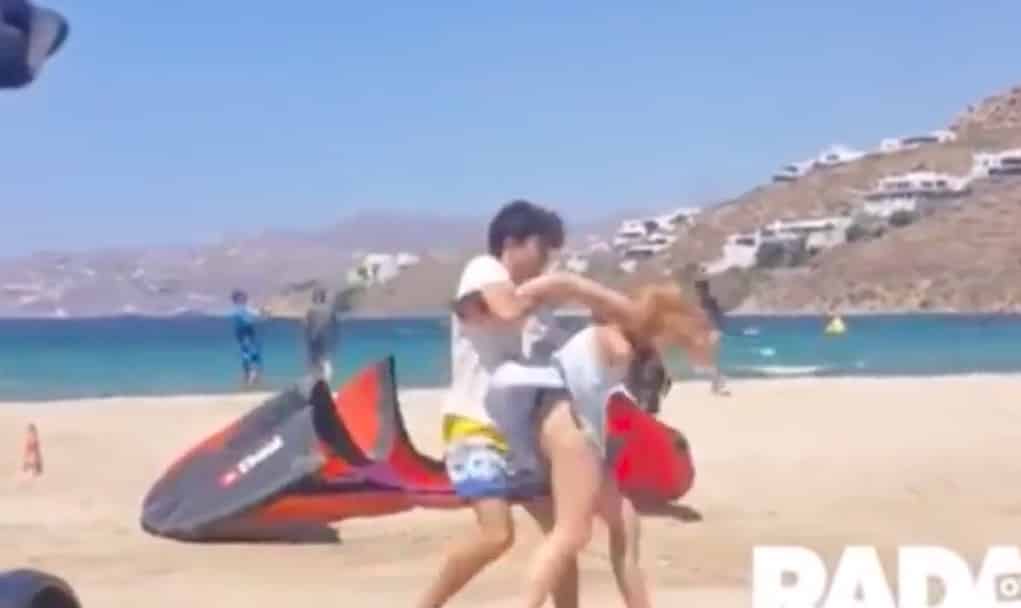 Just weeks ago, Lindsay Lohan claimed her fiancé, Egor Tarabasov had strangled her in her London flat. But despite the physical assault, she is back with the Russian millionaire…and the violence continues!
This time, Lindsay and Egor appear to be fighting over his cell phone. Their car stops, Lindsay hops out and makes a run for it with his cell phone in her hand, but she doesn't get very far!
Egor chases her down and shouts, "give me my phone," as he grabs her from behind.
These two are clearly toxic when they're together, but according to sources, Lindsay is in denial about the situation.
"Lindsay is STILL in complete denial still that she is in any danger!"
Lindsay previously accused Egor of cheating on her, and the way he went after that phone, we definitely think he's up to no good!