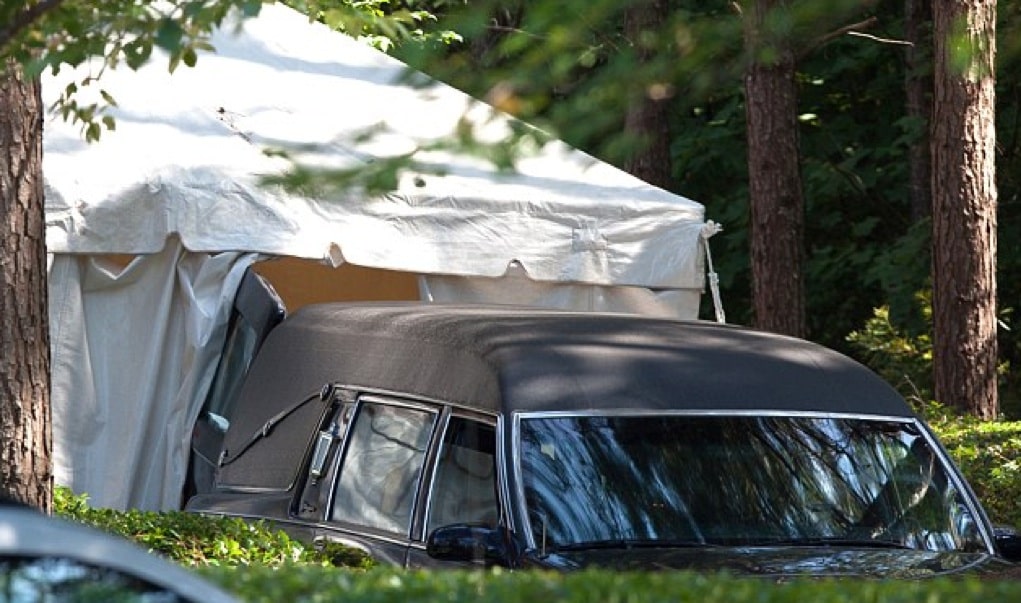 After we reported that a tent was erected at Bobbi Kristina's Georgia hospice, the DailyMail now has photos of a hearse that has been backed up against the tent. The tent likely provides coverage for her body to be transported into the hearse in privacy. But since there are snakes roaming around in the Brown-Houston fam, we're sure someone on the inside will manage to snap another gruesome picture.
The family has yet to give an update on her condition but at this point, it seems possible that the end is near. Bobbi's estate has already filed an $11 million lawsuit against her boyfriend, Nick Gordon, claiming he is solely responsible for her current condition.
Things are about to get (even more) messy.