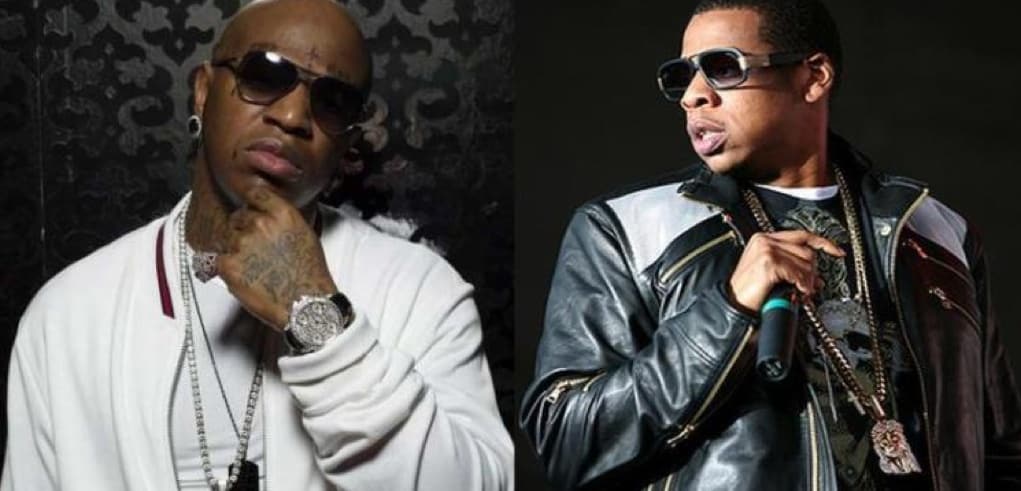 Ever since his falling out with Lil' Wayne, Birdman has been acting like a little bitch: plotting murders and throwing drinks in nightclubs. But Birdman's latest antic involves a lawsuit against Jay Z's streaming service, Tidal.
Birdman's label, Cash Money, is suing Tidal for $50 million for unlawfully streaming Weezy's album FWA. Cash Money claims to have exclusive rights to all of Weezy's music.
TMZ obtained the lawsuit which states that Jay Z's failing Tidal service is streaming Wayne's music illegally. Tidal fought back by saying Wayne gave them the right to use his music in exchange for part ownership in the streaming company.
Cash Money has already provided legal documents showing Wayne doesn't have the right to distribute his own music. Basically, just like every other Cash Money artist, Weezy is locked into a shady business deal that he can't escape.
Birdamn's life is falling apart right now. Most of his artists are tired of him and his new lover/cash cow Young Thug is behind bars.  Jay Z might want to back down before he gets caught up in some mess with this ignorant fool. You know Birdman has nothing to lose at this point.