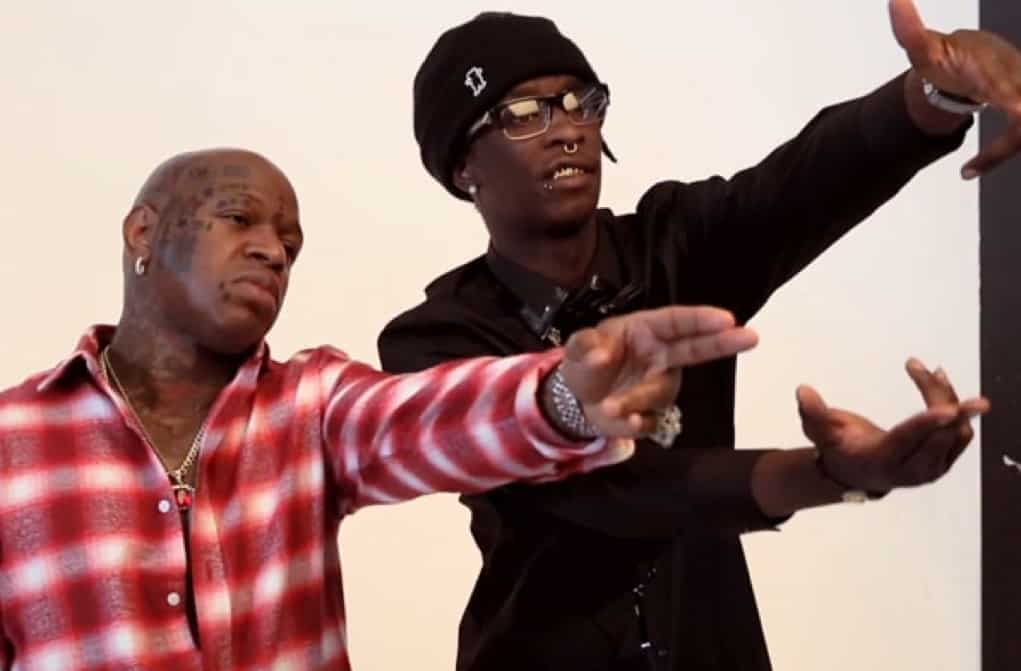 What we've all been suspecting has finally been confirmed. Atlanta's WSB-TV got their hands on an indictment that was filed in Cobb County back in June which alleges that Young Thug and Bryan Williams a.k.a. Birdman a.k.a. Baby a.k.a. Young Thug's "hubby" were plotting to kill Lil' Wayne when his tour bus got shot up back in April. Thankfully, no one was injured in the attack, and YT and Birdman have yet to be charged for the shooting.
The indictment also claims that YT, Birdman and Lil' Wayne are all Bloods gang members (no shit!). Birdman must be feeling the heat, because he just set his Instagram account to private! It's too late to delete all your "brazy" posts now, Baby!

Wayne and Birdman's beef became public back in December 2014 when Wayne went off on Twitter about Birdman refusing to release his album. Birdman recently threw drinks on Wayne while he was performing in Miami, further fueling the tension between the two.
Thankfully, YT's fruity tooty booty is already behind bars, but this mess will not end until Baby's ass is locked up too.