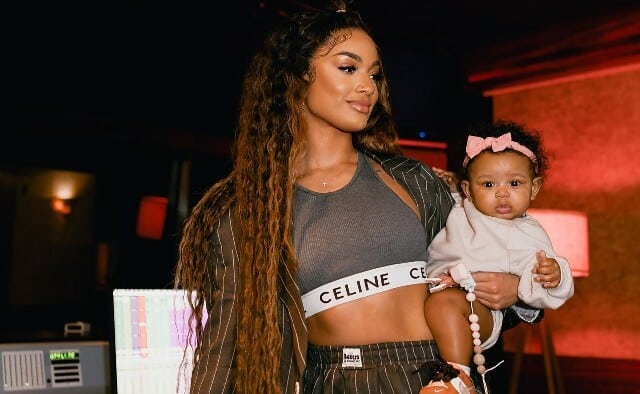 Singer DaniLeigh found herself in hot water over an alleged DUI hit-and-run incident involving a poor moped rider. Straight from the steamy streets of Miami Beach, Florida, reports are buzzing that the "Lil Bebe" starlet got tangled in quite the fiasco early Tuesday morning.
Let's set the scene: DaniLeigh, behind the wheel and allegedly under the influence, reportedly collides with a moped. Instead of hitting the brakes, our diva is accused of dragging the scooter along for an entire block before the boys in blue showed up on the scene.
The plot thickens when she fails a field sobriety test and blows a shocking 0.148 on a breathalyzer – yikes, that's almost twice the legal limit, babes!
Fast forward to a not-so-glamorous mugshot moment, DaniLeigh was carted off to the slammer. Word on the street is she's facing three heavy-duty felonies: DUI, DUI property/person damage, and fleeing a crash scene involving serious injury. Talk about a tough week for our girl!
The moped driver? Well, he's been patched up and treated for a kidney laceration and spinal fracture – serious stuff, folks.
The juicy deets from Daily Mail confirm DaniLeigh was checked into the Turner Guilford Knight Correctional Center. But don't worry, she's not singing behind bars anymore, having posted a $9,500 bond for her release.
Our sassy songstress remains tight-lipped, not uttering a peep about this whole mess. But stay tuned, gossip hounds, because we know the truth always comes out in the wash!