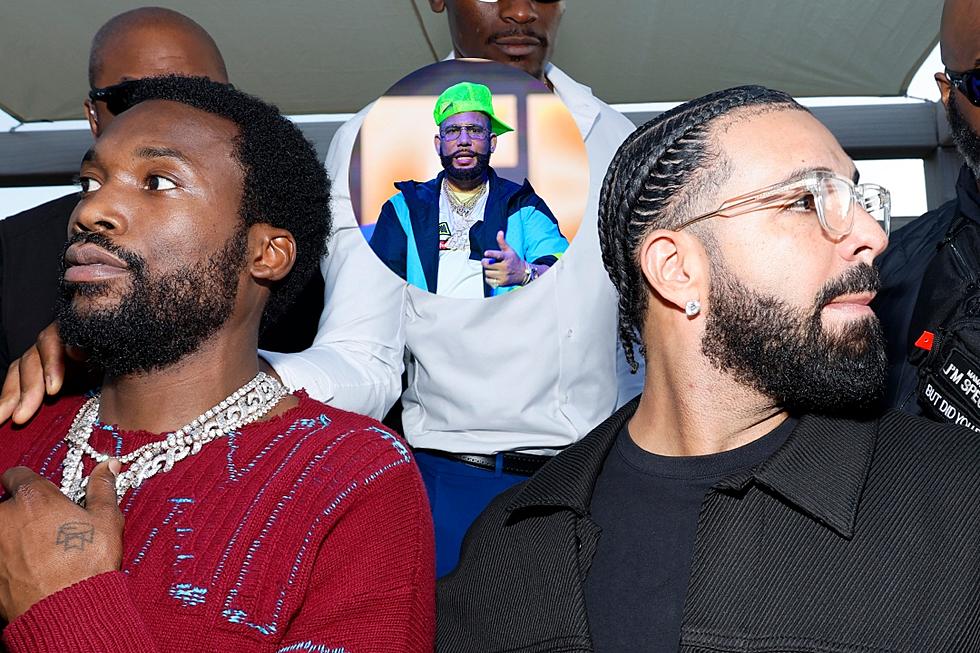 Meek Mill's not playing nice, folks, as he takes to Twitter to call out DJ Drama for his constant smack talk. Mill's got a bone to pick and he's not mincing his words.
Right off the bat on a typical Monday evening, Meek goes full throttle at DJ Drama, dubbing him "a goofy." No sugar-coating here, folks.
Mill's Twitter tirade gains momentum when he outs Drama for dissing his single "Dreams and Nightmares", instead throwing praises at Lil Uzi Vert's "Just Wanna Rock". So much for brotherly love, huh?
Meek's words are loaded, hinting at "fake" love from Drama. The "Goofy" jab is brought up again, clearly, Meek's got no time for drama… well, at least not this DJ Drama.
This is where it gets spicy, folks. When asked to compare DJ Drama with DJ Khaled, Meek chooses silence over slander, even though he's made major dough with Khaled. There's a subtle dig at Drama's choice of headwear too. 'Fashion Police,' anyone?
Ain't no confusion about his feelings here; DJ Drama is a "goofy" and Meek stands tall against these so-called goofies. He's also questioning Drama's charity work in Philly, making the feud deeper than just industry politics.
This war of words then takes a twist, where Meek insinuates that chasing after the wrong females in the industry can lead to destruction by jealous men. It's a warning shot and a piece of advice, all in one tweet.
The beef sizzles when Meek takes a swipe at Drama for fueling the feud with Drake. A few years back, Drama compared Drake to Jay-Z, and it seems Meek's still got a sour taste about it. He goes on to accuse Drama of trying to "divide and conquer".
Mill's mantra? No secret beef. He prefers to take it to the frontlines and call these 'bustas' out. The evidence? Screenshots of text messages between him and Drama about an appearance on NPR's Tiny Desk that was allegedly confirmed without Meek's agreement.
Meek's Twitter tirade comes to a close with a final blow to Drama, a reply to a fan suggesting he should record a song about the DJ. Meek's response? Drama's glory days are fading, and he doesn't want to immortalize him in his verses. Burn, baby, burn!
Stay tuned, people, this feud ain't cooling down anytime soon.