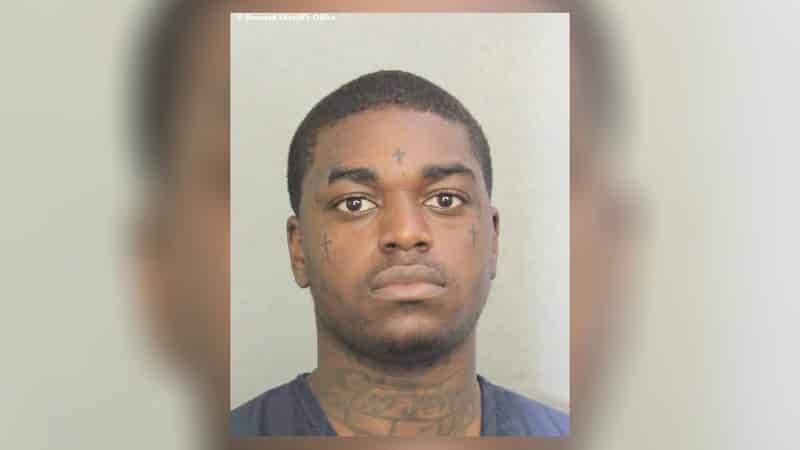 A woman who works as a bartender at a Miami strip club is accusing rapper Kodak Black of assaulting her while she worked. The police report was taken on February 2, the day of the alleged incident. However, no formal charges have been filed and the case is still shown as open/pending.
Jennifer Cunningham, 34, tells police that around 3 am, as she was working at Club Climaxx in northwest Miami-Dade, Kodak Black "approached her and started acting belligerent." She says that after she urged Kodak to back off, he "hit her in the forehead with his right arm." She then says that when she pushed him away "he began to punch her numerous times all over her body and then kicked her, stopping shortly after.
Reportedly, Cunningham continued working. She filed the police report when she returned to work later that day, around 8 pm.
Kodak Black, real name Dieuson Octave, has been behind bars since March 1 for violating his probation, in part because there is photographic evidence showing he visited a strip club in Miami on Feb. 1 and an Adrien Broner boxing match in Cincinnati on Feb. 18. Kodak also neglected to complete his anger management courses.
The rapper also faces a charge of criminal sexual conduct in South Carolina. He's currently out on bond for that case.
There's already evidence that Kodak was at the strip club on the night in question. If it turns out he also assaulted a woman at this time, this could go really badly for his probation case.