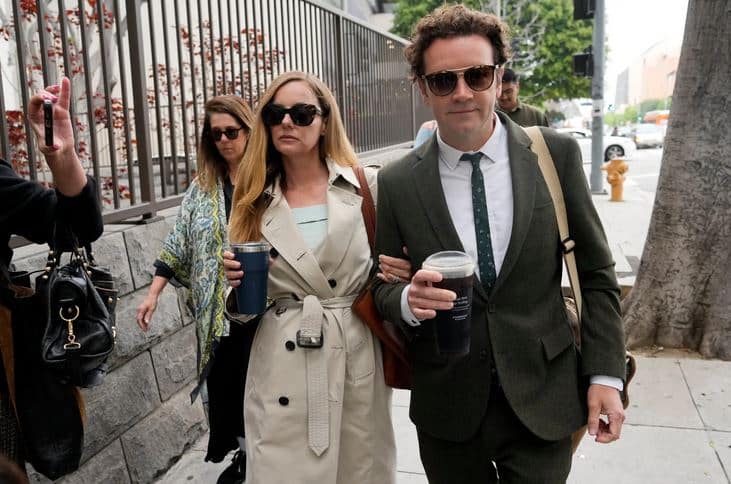 In a significant turn of events, Danny Masterson, the well-known actor from "That '70s Show," has been sentenced to 30 years to life in prison. The charges, stemming from incidents over two decades ago, relate to the rape of two women during the height of his career.
Judge Charlaine F. Olmedo of the Los Angeles Superior Court delivered the verdict following poignant testimonies from the survivors. N. Trout, one of the affected women, profoundly said, "When you raped me, you stole from me. That is what rape is, a theft of the spirit."
Los Angeles District Attorney George Gascón commented on the case, emphasizing the need to hold accountable those who take advantage of their power. "Justice was served today," he affirmed.
Masterson's legal representative, Shawn Holley, expressed disappointment and signaled a possible appeal, indicating that the legal journey might not be over.
Masterson, 47, known for roles in "That '70s Show" and "Men at Work," had his career trajectory altered in 2017 when he was removed from the Netflix series "The Ranch" following the emergence of these allegations.
A significant part of the case also delved into the alleged role of the Church of Scientology, with victims accusing the institution of trying to silence them. Christina B., who alleged a rape incident in 2001 involving Masterson, claimed she was told by a church official that "You can't rape someone that you're in a relationship with."
Despite the claims, the Church of Scientology maintains its position, asserting there is no tangible evidence to corroborate the accusations. However, lawyer Alison Anderson, who stands with two of the victims, mentioned, "Despite challenges, these women held a person accountable today."
This case highlights the ongoing challenges and conversations surrounding Hollywood and the broader cultural environment. The story continues to unfold, and we will keep you updated with the latest developments.