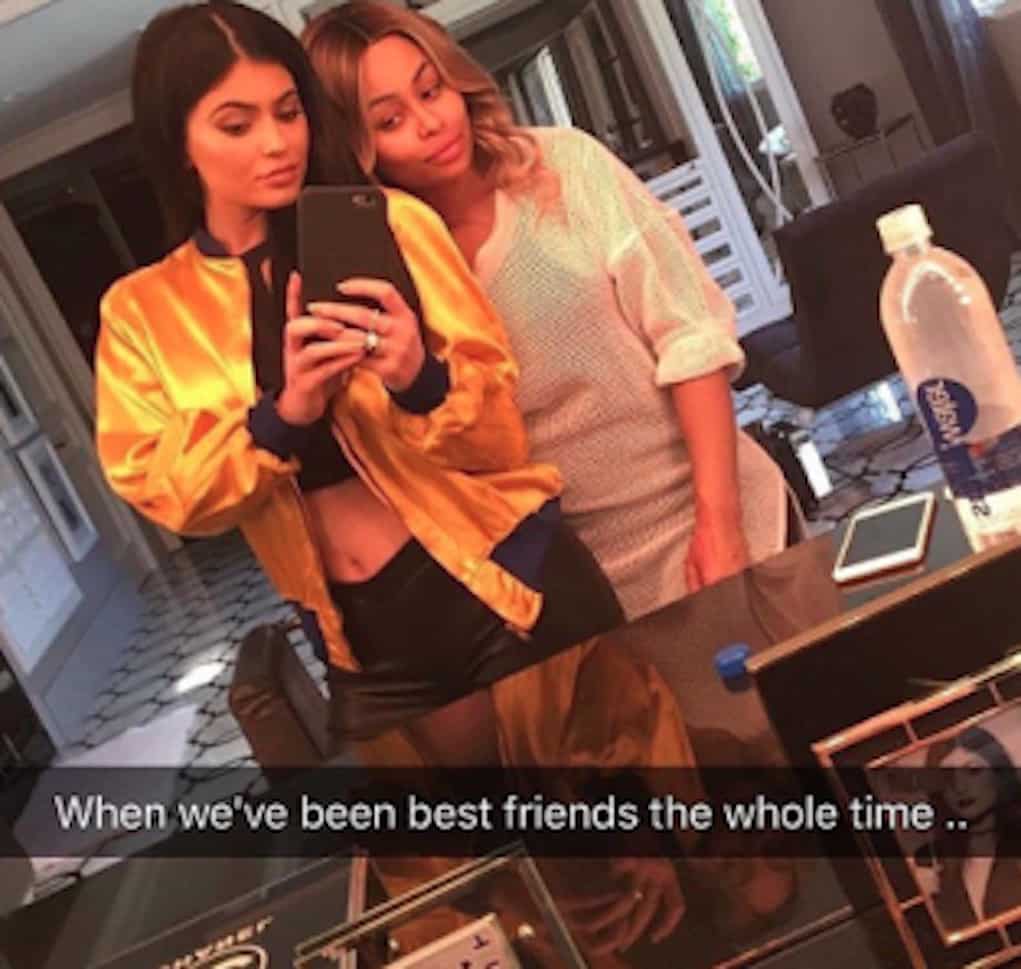 Blac Chyna and Kylie Jenner have kissed and made up…for now…
The two met up yesterday and took pictures and videos together on SnapChat.
Kylie titled her picture, "When we've been best friends this whole time" while Chyna's picture read, "Hanging out with my lil sis."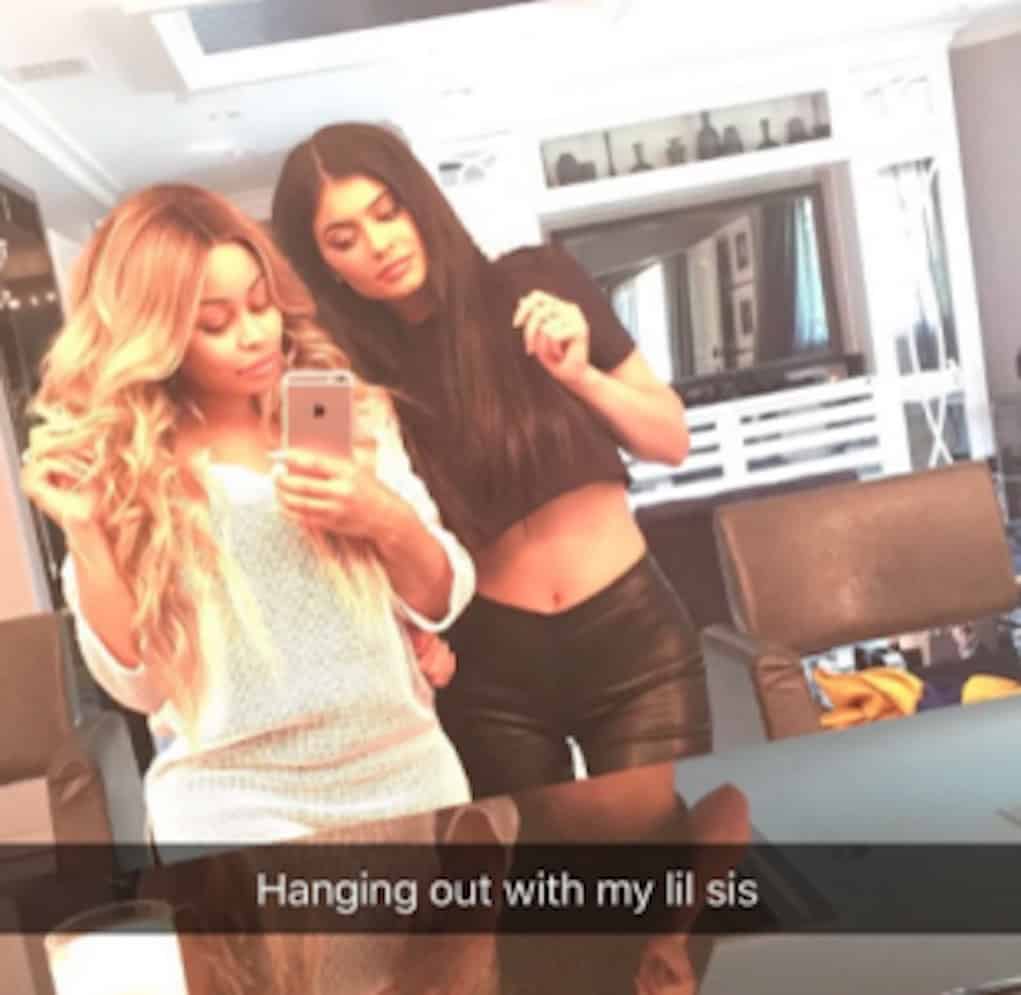 Best friends sleep with each other's boyfriends? WTF?