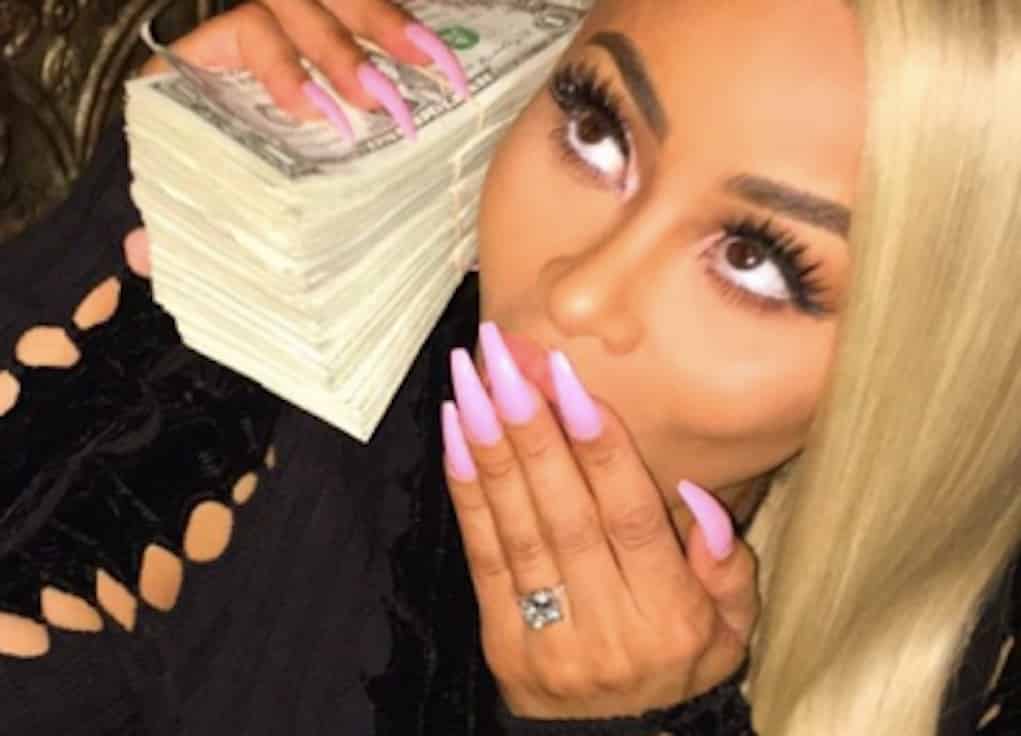 Now, Chyna is making it known that she thinks some jealous frenemies in her inner circle are responsible for the heist, and she's already on the hunt for the culprits.
Sources (a.k.a. Kris Jenner) say the suspects were bitter about Chyna's new lifestyle which includes no alcohol nor cigarettes (is she pregnant?) Chyna used to be down to party all the time, but now, she has been laying low for the past few months (yup, there's clearly a bun in the oven.)
Chy also thinks the culprits are jealous of her blinding $325K, seven carat engagement ring.
She is currently reviewing her security footage to see if she can catch the culprits in action.
Since getting engaged to Rob, a sex tape featuring Chy and Tyga has resurfaced, and now Chyna's home has been burglarized.
When will people learn to stay far away from the K's? The kurse is REAL!