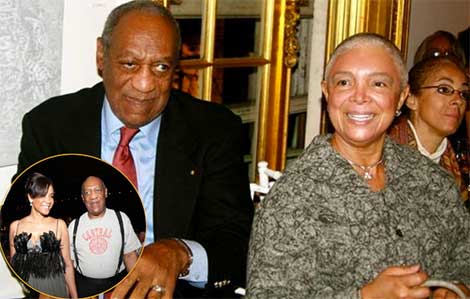 'Cosby even talked about how aging had affected his roving eye for women.'
Dang! It must suck to be in Camille Cosby's shoes right now. That's because it seems like Bill Cosby – Camille's husband of 50-years – just put their personal business out there… infidelities and all!
"He told one longtime girlfriend that he wanted to put an end to their relationship, and then he invited the woman and her mother – who had always disapproved of her daughter being involved with a married man, out to dinner."
It's all been reveal in Cosby's most recent book, Cosby: His Life And Times. From what's reported about the OG TV man's auto-biography – and apparent ratchet read – Bill should've considered including 'TURNT' to add a better suited, and more descriptive, title of story of his life book that he's leaving for the world… forever!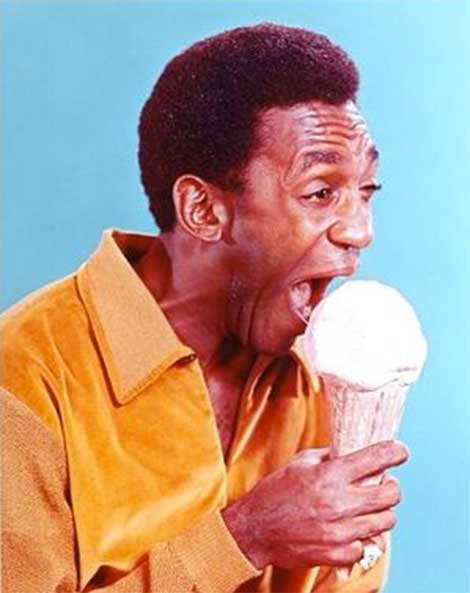 "He invited the woman and her mother, who had always disapproved of her daughter being involved with a married man, out to dinner. 'I'm very happy to be here,' the mother told Cosby, 'because I always thought you had more sense than that!'
Here is what's out there:
'One of the most important things when you turn 40 is that you weigh things thusly,' he wrote. 'You look at the enjoyment you may get from a given activity, and then you look at the amount of work that may have to go into it … for example, sex with a young beautiful woman who has plenty of energy".

In an excerpt from the book published in The Hollywood Reporter; it reveals how Cosby – married to Camille since 1964 – was forced to come to grips with the 'frustrations of being a middle-aged man and father'.

The book also tells how the groundbreaking sitcom was borne out of Cosby's real family life and his tales as a father of five – and how he struggled after turning 40.

In September 1984, then aged 47, the star is said to have decided to cut back on his womanizing."