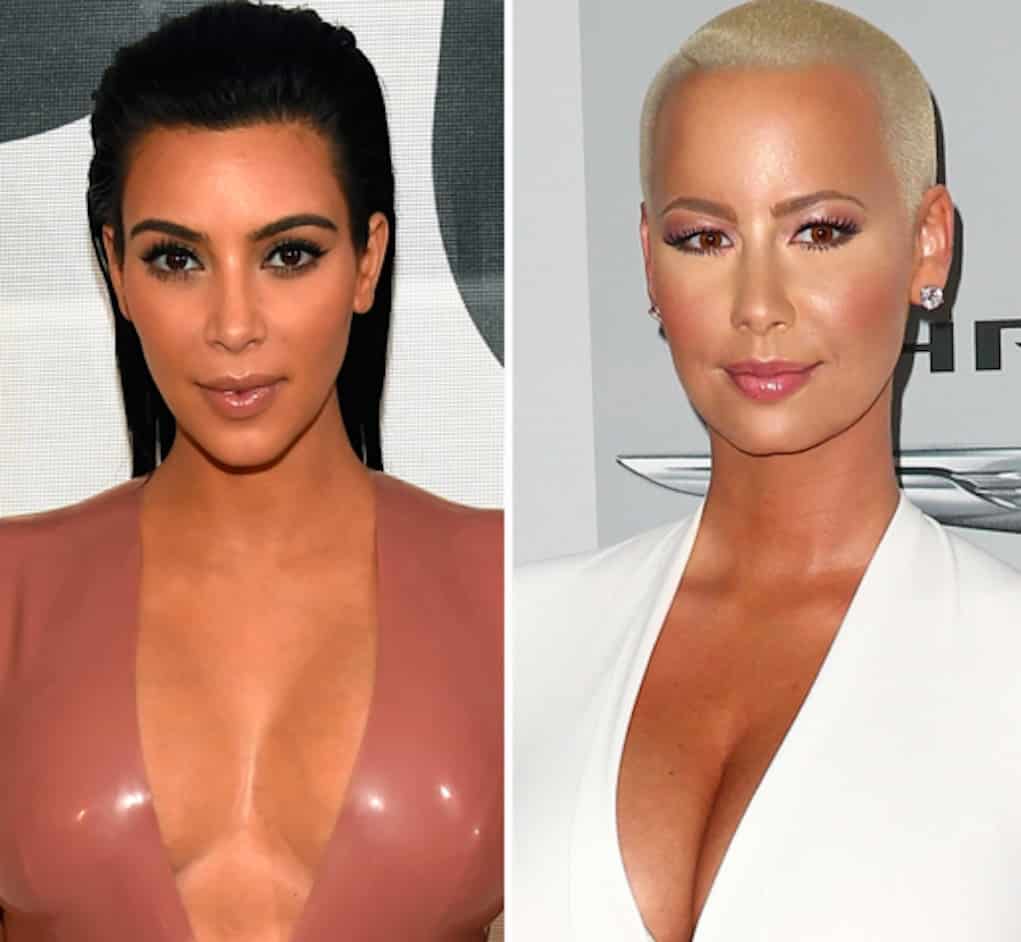 After Kim Kardashian got dragged for showing her naked azz on Instagram, one person has stepped up to defend her…her husband's ex-girlfriend, Amber Rose!
Singer Pink posted a message inspiring women to get attention in other ways rather than flaunting their bodies. It was actually a good message, but Amber had to step in and accuse Pink of shaming Kim and other women who use their bodies for attention.
"Damn Pink we were all born naked society sexualizes our breast and bodies. If a grown mother of 2 is comfortable with her body and wants to show it off that's none of ur business or anyone else's."~ Amber Rose
And then, Amber sent out a personal message to Kim and her sisters, inviting them to take part in her annual "Slut Walk."
Hoes unite!