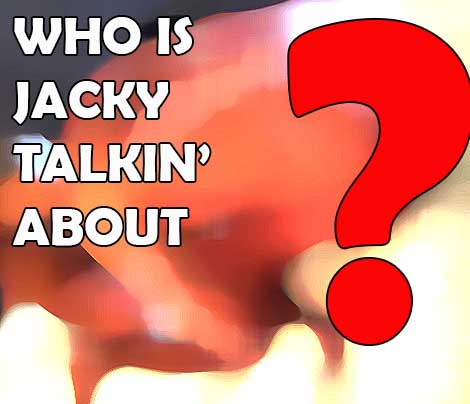 This X-Rated drop is BEYOND MIND-BLOWING! Read at your own risk. You've been warned!
Today's blind item is at the center of some DIRTY & DISGUSTING details just divulged. Our tipster tells us, this boxing icon invited a pair of Sin City working girls to his sky loft suite at the MGM on May 2, 2013.
Here's how it went down according to the NOW SEALED legal documents we were shown:
The girls arrived at the suite around midnight.
He excused his security and ordered the bodyguards to stand outside the door.
A little bit later, there was a knock on the door… a cocaine delivery.
He snorted large lines, stripped naked and started to 'grab and grope' the two working ladies…
He walked over to the entertainment center to turn up the music, tucked his penis in between his legs and began to dance.
While dancing, he began to undress the ladies…then bent over in front of the women and spread his cheeks!
He said he was into getting his "ass f*cked."
He told one of the ladies to "get the big black dildo from the bag on the table."
He told one the ladies to retrieve hair conditioner and skin lotion from the bathroom so that "it could be used as lube."
Once the lubricant was retrieved, other objects were sought out for anal insertion including: beer bottles, Champagne bottles and proven to most troubling, the cork from the Champagne bottle.
He ordered an 8-ball of cocaine blown into his ass and then he demanded the cork to be inserted into his ass.
The cork got stuck…and for several hours the ladies were trying to remove the cork from his ass.
The ladies wanted to call 911 but he refused medical attention and ordered the ladies to grab the tongs from the ice bucket and demanded that they fish for the cork.
One of the ladies was able to remove the cork from with her hand.
Now, can you guess the 'Golden Boy' I'm talking about?