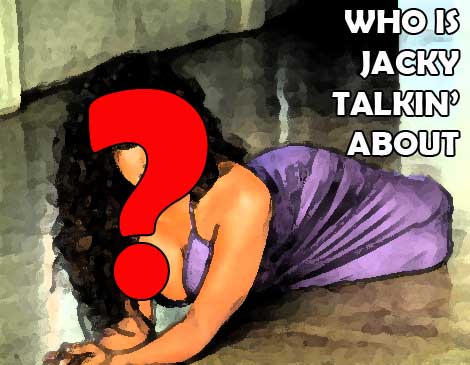 Our blind item would have you believe she's got an African Prince locked down … But we're told that's nothing but a facade. She's gay for pay, and word is she's a deep throat pro. Don't believe me.. Just ask Keith Washington.
Long before she became a Peach-state Housewife, she called Van Nuys, Cali home. That's where our whistle blower says home girl was pulling tricks for five-racks. But that doesn't mean her Johns were getting top dollar goods. Know why? We're told she left some of them with VDs! Just ask Mike Tyson.
"She did outcalls. She'd find randoms from Craigslist to roll with her. She did the professionals, keep $4,500 … and give the random $500 to smash."
Even though she was gettin' guap, this heaux was far from being any sorta housewife. That's because Miss Thang's Valley-spizz reportedly featured a 'disgusting toilet that didn't work' … and her things 'thrown everywhere.'
She's hired an actor to play her father on her reality show. Know why? Sources say she
doesn't know her father … Ask retired boxer Michael Moorer.
Our blind item claims to be a '70s baby, but people close to here say she's in her early '50s.
Now, can you guess who I'm talking about?