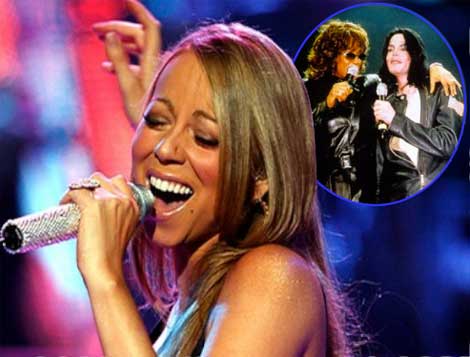 "Stooping to new lows, Mariah might be covering Whitney song in her new album."
Reports reveal MiMi's 2012 album is 'almost done.' That's what the Emancipated one revealed to an insider on the red carpet of the SAG Awards. Now, many suspect the songstress is getting ready to ride the coattails of legends … Can someone say Nippy?
Check it:
"Mariah says she's planning a big announcement on February 14th for Valentine's Day. Maybe another single is dropping? When is the album coming out? "Spring, late spring," she said. "This quarter." April? She's been sequencing the tracks.

But get this– she's also recording two "covers"– other songs, older hits. She would not fess up the titles. But Mariah did have big hits with the Jackson 5′s "I'll Be There" and Harry Nilsson's "Without You."
Is Mariah's album nearly two-years late because she was waiting on the green light to run with songs that don't belong to her? I don't know, but what do you think?