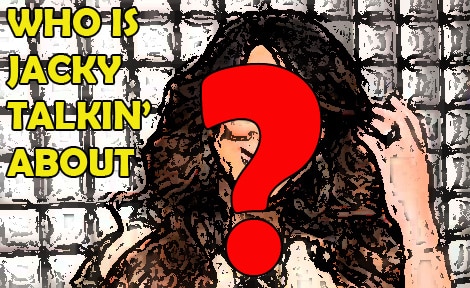 Long before this new mother of a baby boy married her Herb, she took part in threesome sexcapades with Tiny Cottle and Tip. That's back when — while T.I. was locked up — our mystery lady also attended Tiny's all-girl freak parties.
Now, our blind item — who's the Godmother of one of Tiny's sons — and Tiny are said to be not so lovey-dovey anymore. Know why? Because Tiny believes our blind item used her VH1 talk show platform just to get casted on "The Real."
Sources say our 'Love and War' lady didn't just bust it wide open for Birdman, but the So So Def founder's father too!!! Just ask Michael Mauldin's wife, who's reported to have delivered her with a beat-down outside of an Atlanta hotel.
With her older sister now shacking up with her, she's said to be fearful her hubby might smash that. That's because our secret singer used to smash her older sister's husband, when her sister was out in Las Vegas making the bacon for the family. Don't believe me.. Ask Keri Lewis.
I'm told our blind item and her sisters all have their licker license. Now, can you guess who I'm talking about?