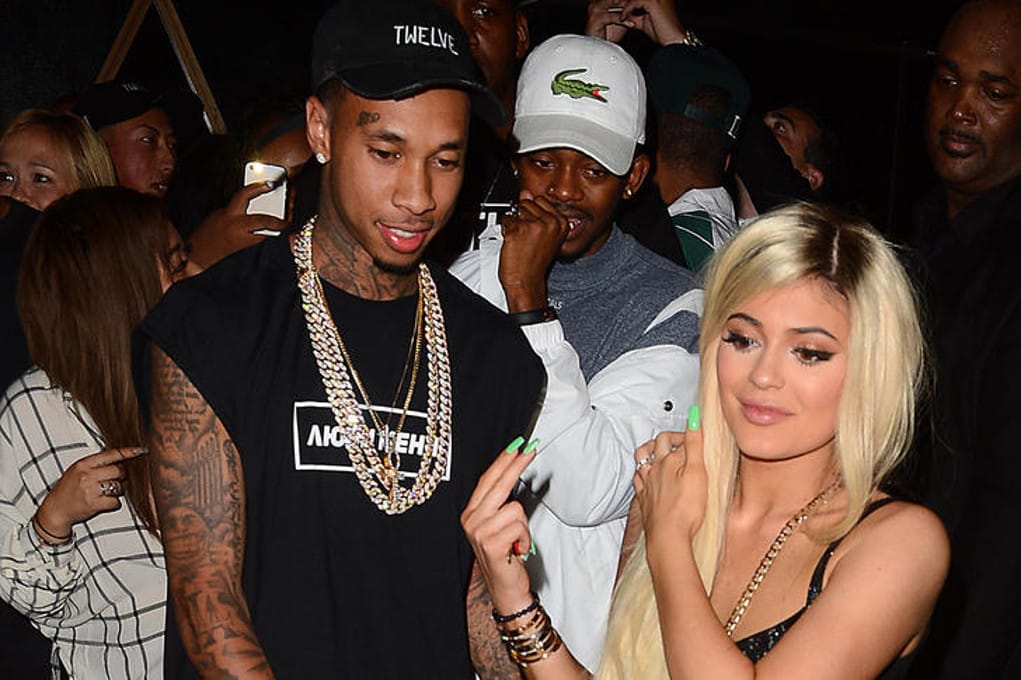 The next season of Keeping Up With The Kardashians will have a storyline focus on how broke Kylie Jenner's boyfriend, Tyga, is.
Recording for the 11th season of KUWTK, the cameras are capturing the real reactions of Kris Jenner and her daughters' disapproval of Kylie's rapper boyfriend.
"Everyone says they're worried that Tyga's using Kylie for her money."
A source close to the clan says that "Kris doesn't trust him."  After being unable to make good on his rent, T-Raww has been borrowing from Kylie and even had her pay half the down payment on the $320K Ferrari he "gave" her as a birthday present.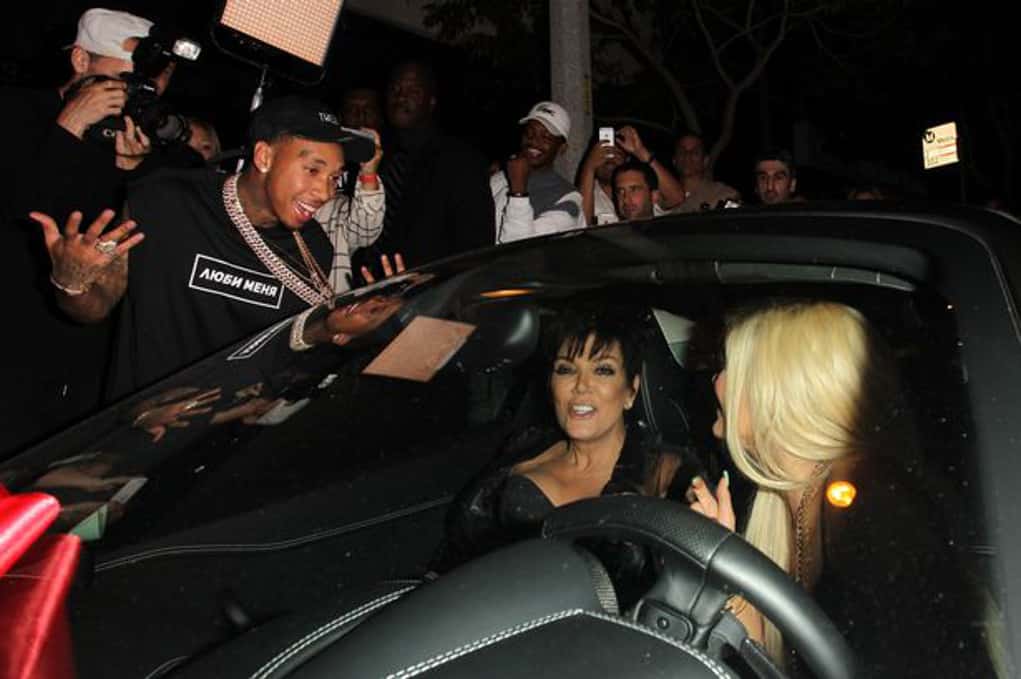 It also looks like the rapper may be getting the boot from his teenage girlfriend, as the two have been fighting constantly.
"If things keep going the way that they are between them, they will be done in no time."