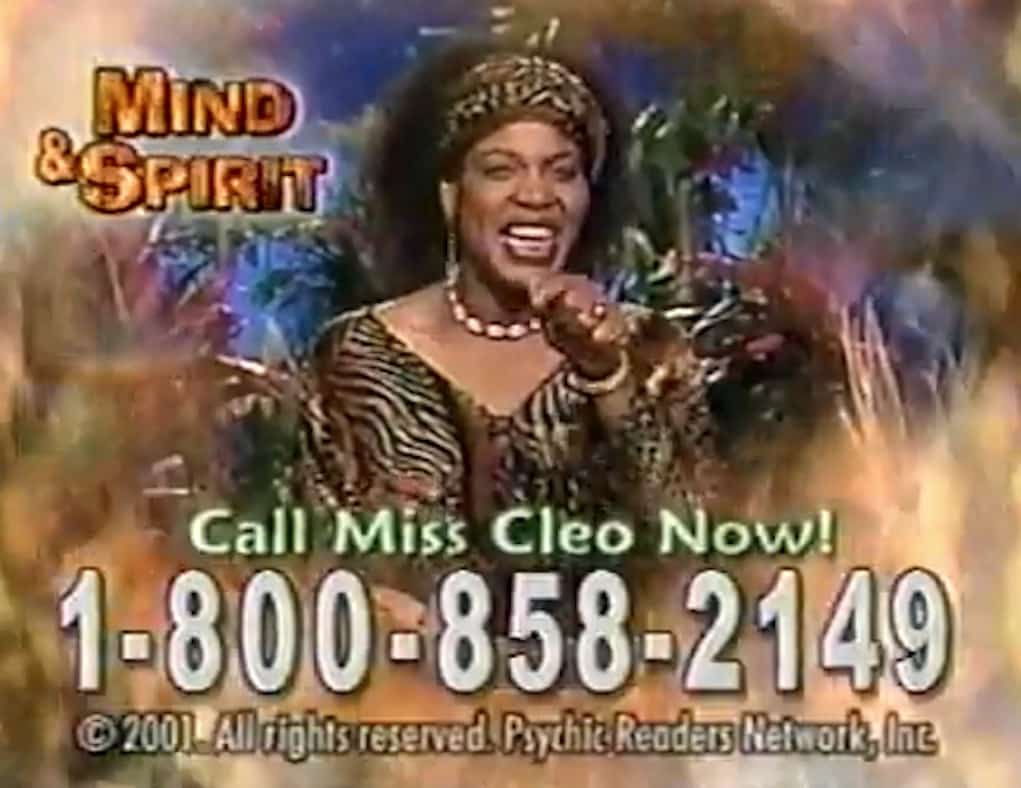 You remember Miss Cleo, right? The fraud psychic who told everyone "call me now!" in her fake Jamaican accent? Well, apparently she has died after a battle with cancer.
A rep for Miss Cleo, whose real name was Youree Harris, says the "psychic" died on Tuesday morning in Palm Beach County, FL. She was battling colon cancer, and it spread to her liver and lungs.
Miss Cleo was the face of the Psychic Readers Network, and she appeared on numerous infomercials during the 90s, claiming she was from Jamaica when she was really from Los Angeles.
The company was later charged with deceptive advertising and fraud, and numerous customers opened up lawsuits against the company. Miss Cleo herself was not indicted on charges.
RIP!