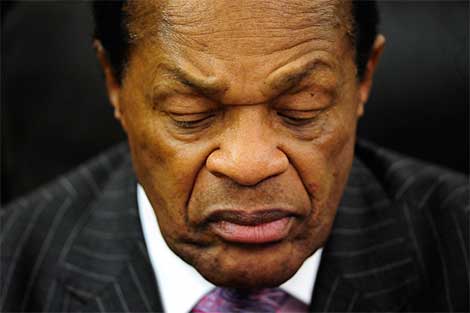 Former DC Mayor Marion Barry has passed away.
The 78-year-old Barry had just been released from Howard University Hospital where he had been admitted on Thursday.
Barry had told a reporter by phone that he was there for observation.
"He sounded very weak when we talked Thursday evening; but he sounded better when he called me Friday morning."
Mayor Marion Barry leaves behind his wife, Mrs. Cora Masters Barry and his only child, son Marion Christopher Barry.