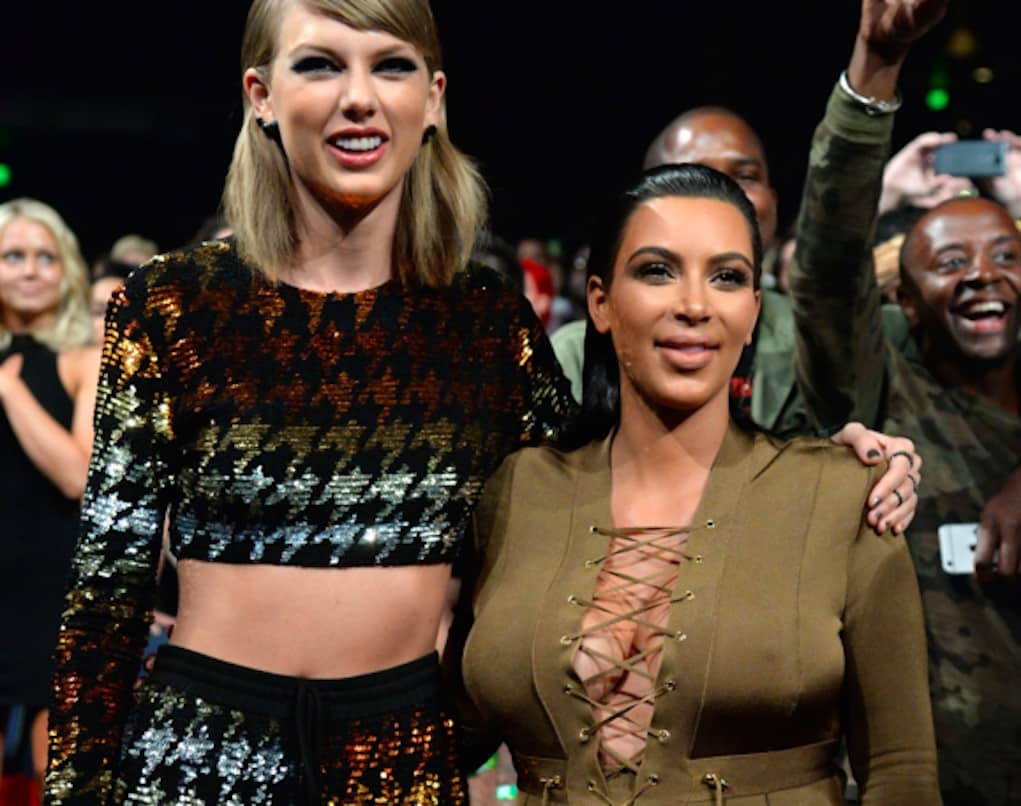 Remember when Kanye West released that song during his Yeezy Season 3 fashion show where he raps, "I feel like me and Taylor might still have sex, I made that bitch famous"?
Taylor was reportedly upset about the lyric, and even her brother was ticked off enough to throw his pair of Yeezys in the garbage.
But Ye swore up and down that he had permission from Taylor to call her a b-  in the song, and now, Kim Kardashian is getting involved.
Kim says a bunch of people were in the room when Kanye called Taylor and asked her permission to use the lyric. Kim also says Kanye calls her a "b****" in his songs all the time, so she doesn't understand why Taylor has her panties in a bunch.
In an interview with GQ magazine, Kim states:
"[Taylor] totally gave the okay. Rick Rubin was there. So many respected people in the music business heard that [conversation] and knew. I mean, he's called me a bitch in his songs. That's just, like, what they say. I never once think, [gasping] 'What a derogatory word! How dare he?' Not in a million years. I don't know why she just, you know, flipped all of a sudden… It was funny because [on the call with Kanye, Taylor] said, 'When I get on the Grammy red carpet, all the media is going to think that I'm so against this, and I'll just laugh and say, 'The joke's on you, guys. I was in on it the whole time.' And I'm like, wait, but [in] your Grammy speech, you completely dissed my husband just to play the victim again."
Shortly after, Taylor released a statement asking Kim and Kanye to leave her alone!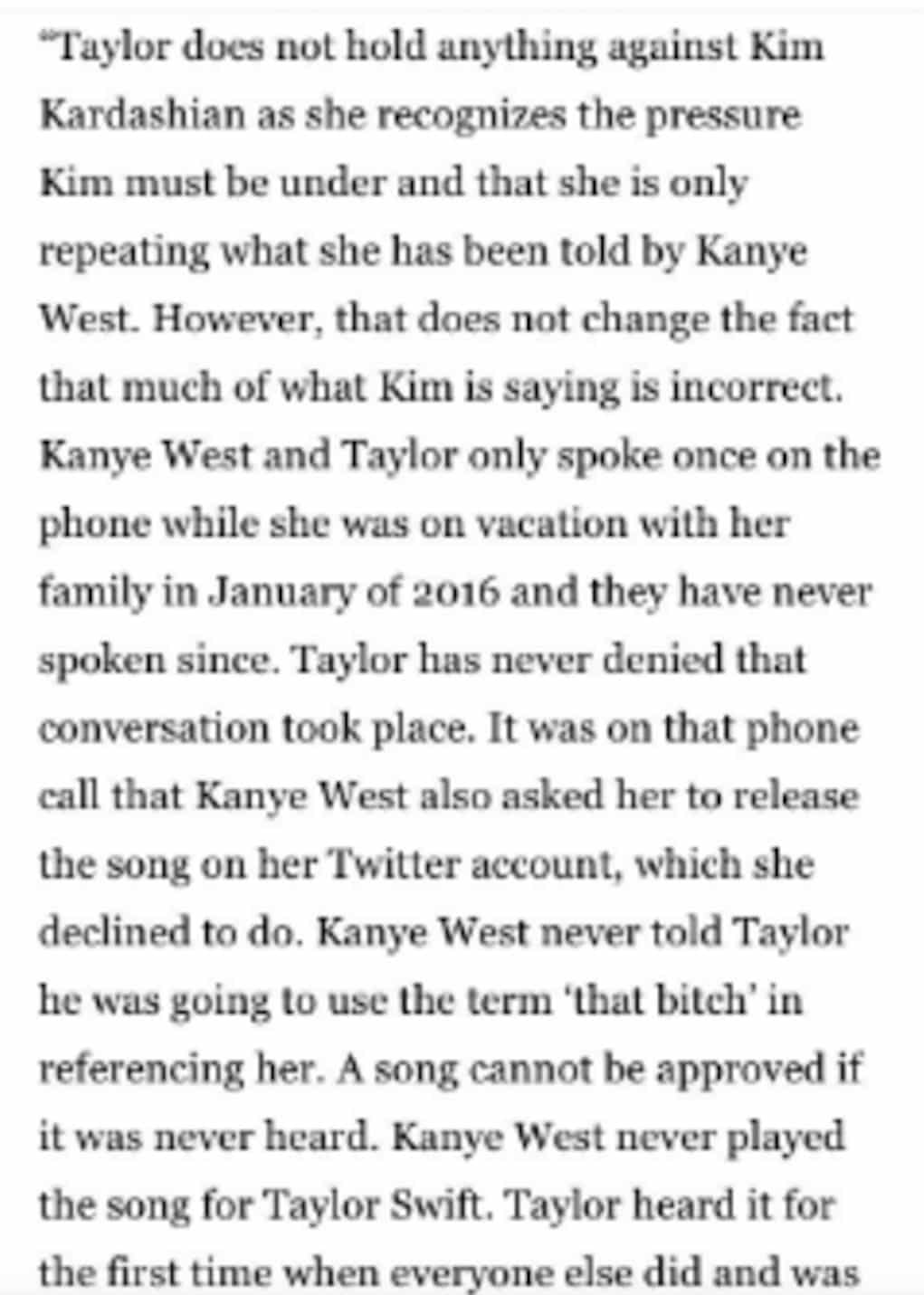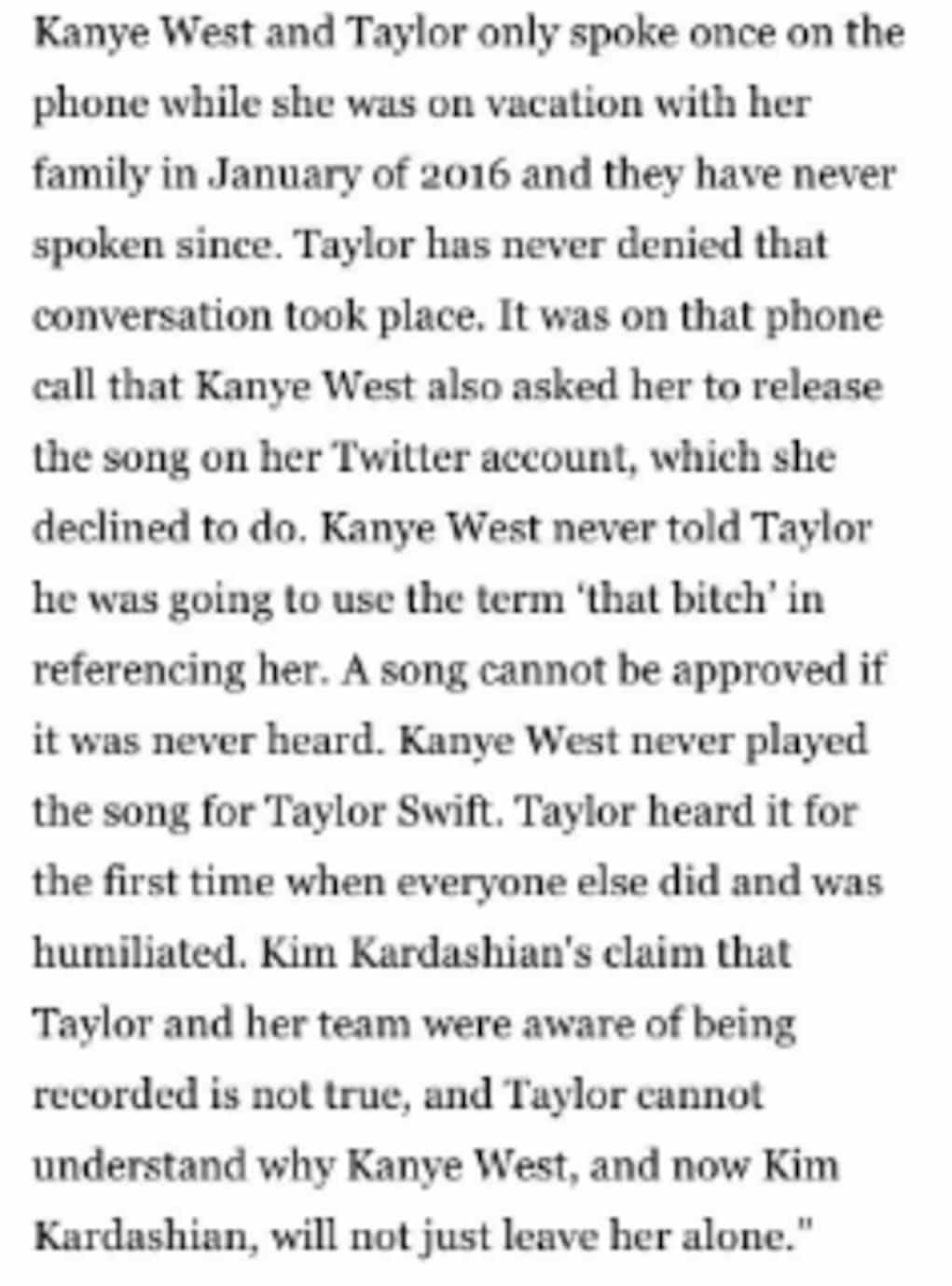 Whose side are you on?